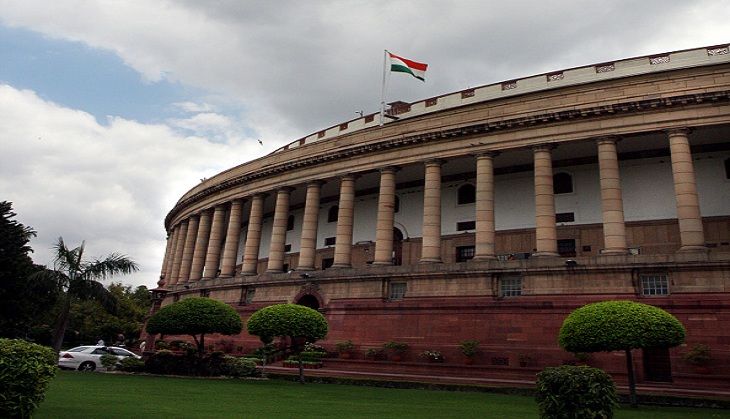 Using Bharatiya Janata Party (BJP) veteran Lal Krishna Advani's concern over the continuous logjam in Parliament, the Congress today launched a scathing attack on the Centre saying the ruling party is acting like a fascist.
"Advani ji's anger is completely justified. Not letting the Opposition speak shows that the Modi government is not a democratic government. It is behaving like a fascist government, in which the Opposition is denied the right to speak. This is very unfortunate. By this behaviour, Modi government is killing the essence of democracy and is making it more like a fascist power," said All India Mahila Congress president, Shobha Oza.
Justifying Advani's comment, Oza said the former being a senior politician knows the role Opposition plays in a government.
Also read: I feel like resigning: Exasperated LK Advani remarks on Lok Sabha washout due to noteban
"Advani ji has had a long political career. He, being in the Opposition for the past several years, knows that it has its own role to play in a democracy," she said.
Congress leader, PL Punia also backed Advani's comment saying the senior minister is upset by the drama created by the BJP in parliament.
"Since the time Parliament session has begun, there has been continuous bedlam caused by the ruling party. BJP's senior minister LK Advani ji is also expressing his anger over the same. He is upset following the drama done by the party in power. I feel that he (LK Advani) has put forward the view of all the Members of Parliament," he said.
Congress leader Renuka Chowdhury took a jibe at the Centre saying that it looked as if the party lacked wise men.
"Advani ji is a sorted and veteran politician. His advice should be addressed by his party members. It is said 'one hint is enough for a wise person', but it looks like BJP lacks in this," Chowdhury said.
Advani today expressed his disappointment over the ongoing ruckus in Parliament saying, "Disruptions are so disappointing that I wonder if I should resign from the Lok Sabha. If Atal. Vajpayee ji had been in Parliament today, he would have felt disappointed over disruptions."
Last week also, Advani was heard expressing his unhappiness to Parliamentary Affairs Minister Ananth Kumar over the continuing protests in the House.
--ANI