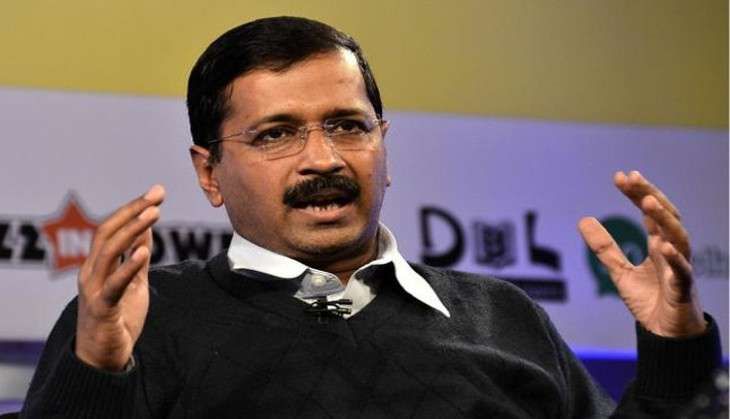 After senior BJP leader Navjot Singh Sidhu broke his silence over why he gave up his Rajya Sabha membership, Delhi Chief Minister Arvind Kejriwal did not refrain from taking jibe at BJP saying that Sidhu would have addressed the drug problem in Punjab but BJP did not let him.
Kejriwal took to Twitter to express his shock over the revelation made by Sidhu during a press conference and also questioned BJP on who they were trying to protect by keeping Sidhu away from Punjab.
Sidhu wud hv spoken against drugs, if he went to Punjab. BJP prevented him. Who was BJP trying to protect? Shocking https://t.co/TF6imhQL1w

— Arvind Kejriwal (@ArvindKejriwal) July 25, 2016
Putting an end to the speculations, Sidhu, on 25 July, finally broke his silence and said he resigned from the Rajya Sabha because he was asked to stay away from Punjab, which he claimed was not morally acceptable to him.
While addressing a press conference, Sidhu revealed that he was asked to stay away from Punjab for the fourth consecutive time and was asked to contest from Kurukshetra or West Delhi.
However, there is no clarity on whether he will now join the AAP or Congress.
"Where Punjab will benefit, you will find me standing there. I only want to serve Punjab and Amritsar," Sidhu told the media.
Punjab Pradesh Congress Committee president Capt. Amarinder Singh on 20 July said former Amritsar MP Navjot Singh Sidhu was welcome to the Congress if he so desired.
The cricketer-turned-politician had resigned from the Rajya Sabha on 18 July, just three months after his nomination by the Narendra Modi government even as the Aam Aadmi Party indicated that he may be made the party's face in the Assembly elections in Punjab early next year.