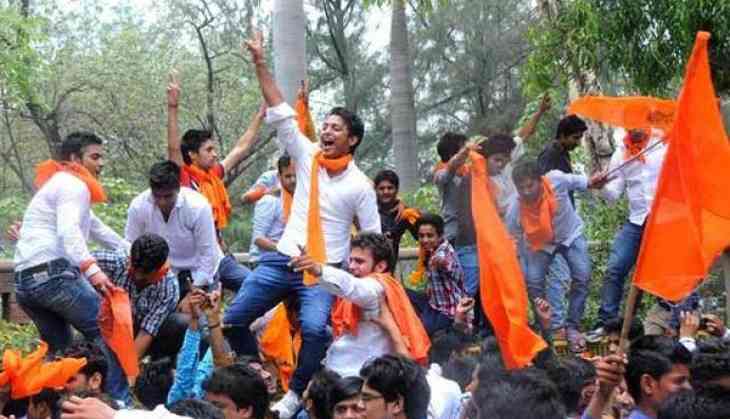 A day after Akhil Bharatiya Vikas Parishad (ABVP) disrupted football match in Jammu University, Kashmiri activists sought government's intervention while asserting that such incidents are wake up call for them.
"This is yet another wake up call. Every news in Jammu and Kashmir is a warning to the state government and central government that things are going out of control and citizens, concerned youth are reacting to it as vigilante group because they cannot see the apathy of the authorities and the government. So it is a time when authorities need to wake up and set the things right before it is too late," Kashmiri activist Sushil Pandit told ANI.
Meanwhile, Bharatiya Janata Party (BJP) leader R.K. Singh said every citizen should respect National Anthem, saying that it is a sentimental matter.
"National Anthem is very important for every citizen and a sentimental issue. Everyone should respect it but forcing anyone to sing national anthem when it is not required is not right," he told ANI.
The ABVP activists on 7 April, 2017 disrupted football match between Jammu University and Islamic University of Science and Technology alleging some Kashmir students had insulted the 'National Anthem.'
Expressing ire over a picture which purportedly showed few students talking to each other during national anthem at the inaugural function on April 3, the members of wing disrupted the ongoing inter-university sports championship.
However, the students and the Jammu University reportedly refused the allegation.
Besides football match, the ABVP activists also disrupted the volleyball final between Kashmir University and Jammu University, as well as the basketball final between NIIT Srinagar and Shri Mata Vaishno Devi Shrine Board University.
-ANI