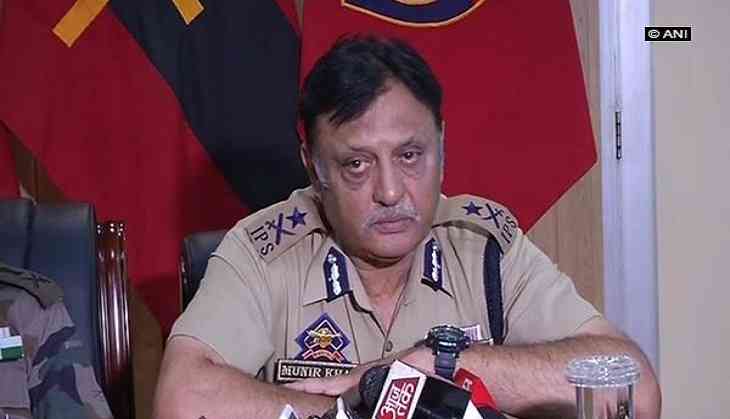 Lashkar-e-Taiba's (LeT) chief commander Abu Dujana was A++ category terrorist, said J. Sandhu, General officer Commanding (GoC) 15 corps on Tuesday.
Dujana and another terrorist Arif were killed in an encounter with security forces in Hakripora village in Pulwama district on Tuesday morning.
Dujana had reportedly managed to escape the security forces many times in the past, therefore, his killing comes as a "huge achievement" for security forces seeking to wipe out terrorism in the Kashmir Valley.
Addressing the media, J Sandhu, General officer Commanding (GoC) 15 corps Lt. Gen J. Sandhu said Abu Dujana was a category A++ LeT terrorist.
"He was not really involved in many attacks, he was just having fun. Basically, he was just a nuisance," he added.
Confirming the deaths, IG Kashmir, Munir Khan, said the quantum of fire from the terrorists' side was very heavy.
"Quantum of fire from terrorists' side was very heavy. Terrorists Abu Dujana and Arif were killed. There has been one civilian casualty," he said.
Khan also said operations against terrorists will continue as he regretted the killing of civilians.
"Stone pelting or no pelting, disruptions or no disruptions, our operations will continue. In spite of our warnings and requests, people on behest of terrorists tend to come in between encounter, and that is how they get injured or killed," he added.
Earlier, the security personnel had come under heavy stone pelting from the locals after the encounter ended.
According to sources, stone pelting started after various news channels reported that Dujana had been eliminated in the encounter.
When asked about Dujana's elimination, Director General of Police (DGP) of Jammu and Kashmir, S. P. Vaid, told ANI earlier that "we are yet to recover the dead bodies, will tell you their identities after that".
On July 19, Dujana and two of his associates gave the slip to security forces in Pulwama district.
According to media reports, the trio exchanged fire with the armed forces and managed to flee from the spot.
Dujana was one of the most wanted terrorists and carried over Rs. 15 lakh bounty on his head.
Earlier in July, Indian Army released a list of 12 most-wanted terrorists operating in the Kashmir Valley and Dujana was in that list.
The Indian Army has managed to kill more than 95 terrorists in the Valley in 2017, including some top level commanders, but Dujana is one militant that has managed to flee on multiple occasions.
-ANI