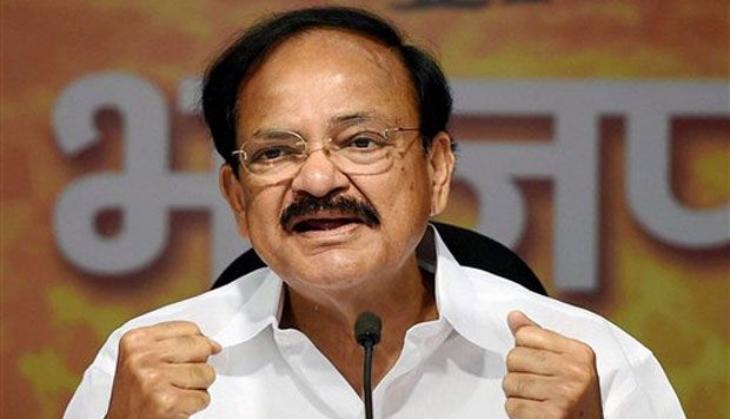 Union Minister M Venkaiah Naidu today lashed out at the Opposition over unwarranted criticism of the government post demonetisation move. He accused the political parties of belittling the Centre's move intended to benefit the poor.
Retorting to the questions on the sudden announcement of the demonetisation scheme, Naidu said that the element of surprise was necessary to avoid duplicity.
"Some opposition parties are resorting to this malicious campaign to belittle the move taken by the government which will benefit the poor," said Naidu.
"There had to be an element of surprise or the unscrupulous elements would have taken advantage. There was no question of sharing it," he added.
Naidu also took the occasion to deny reports of the Centre pre-informing some people about the demonetisation move.
"To say that the government had informed some people in advance is an absurd allegation. Demonetisation step was taken to check the misuse of this high value notes by sponsors of terror and black money holders," he said.
Earlier in the day, Economic Affairs Secretary Shaktikanta Das announced that those who exchange cash at bank branches would receive an indelible ink mark on their finger to prevent repeated conversions.
Das explained that this was in response to reports of people attempting to convert their black money to white by visiting banks multiple times.
--ANI