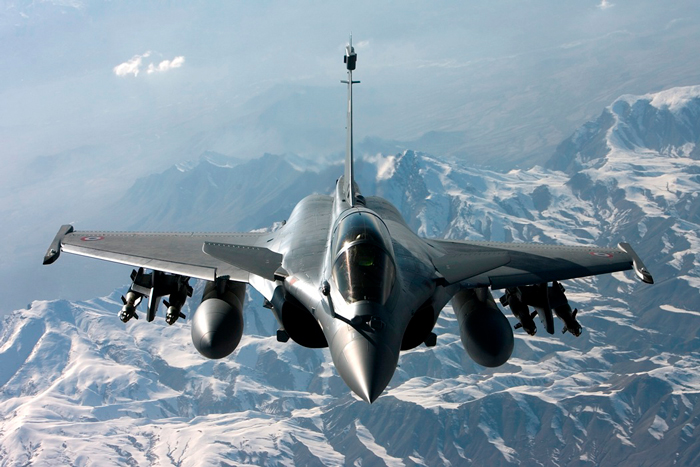 Congress, on 24 September, pointing fingers at the Rs 59,000-crore Rafale fighter jet deal, said the absence of any provision of technology transfer would cost India "very heavily".
Former Defence Minister AK Antony also demanded making public the inter-governmental agreement with France. He wondered how India would bridge the gap with respect to China and Pakistan by acquiring just 36 aircraft when the original plan was for 126.
Addressing a press conference, along with party spokesman Manish Tewari, at the AICC headquarters, Antony lamented that the idea of 'Make in India' which was there in the original plan had also "gone" in the present deal.
"During the UPA, we had planned to buy 126 aircraft to strengthen the IAF which was its urgent operational requirement considering security situation in the country," Antony said.
Also Read: Rafale fighter aircraft deal will enhance India's military capabilities, says BJP
"Is it enough to meet operational requirement of the IAF which has a sanctioned strength of 42 squadrons and....at present there are just 32 squadrons," Antony asked. A squadron has generally 18 aircraft.
Suggesting that more aircraft were necessary for the operational requirement of the IAF, he said, otherwise, by 2022 the squadrons available with the IAF would be reduced to 25.
Also Read: India inks Rafale fighter deal worth Rs 58,000 crore with France
"I don't want to comment on the present price before I know the exact details. The government must publish the details of the final contract," Antony said
"Today, we read inspired pieces in some media, which claim the present government has saved money by hard negotiations. That's not true," he added. "You can't compare the Rafale deal price during the UPA government's time and now."
India on Friday inked a Euro 7.87 billion (approx Rs 59,000) deal with France for purchase of 36 Rafale fighter jets capable of carrying nuclear weapons and equipped with latest missiles that will give the IAF greater "potency" over arch rival Pakistan.
--PTI