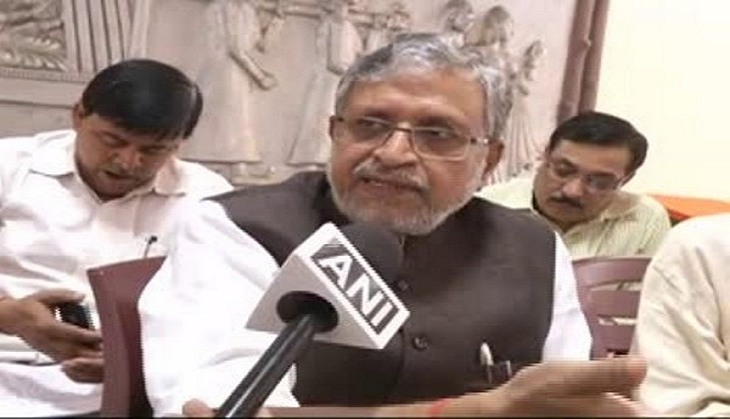 Following the Income Tax raid on companies and people associated with RJD supremo Lalu Prasad Yadav, the Bharatiya Janata Party (BJP) has suggested Bihar Chief Minister Nitish Kumar to severe ties with the former, saying that good governance was impossible in such a collaboration.
BJP leader Sushil Modi told ANI, "We need good people working for good governance, not the people who are embroiled in controversies related to corruption."
Modi further informed that soon there will be more big revelations in the coming days.
Raids conducted by the Income Tax department are underway at the 22 locations in Delhi, Gurugram on companies and people associated with Lalu.
A team of about 100 tax department officials and police personnel are reportedly carrying out the raids.
As per sources, the raids are being conducted on the charges of illegal (benami) land deals worth Rs. 1,000 crore.
The searches are reportedly also being conducted at the premises of the son of RJD MP P C Gupta and few other businessmen.
The RJD chief is already under scanner in the fodder scam case.
Earlier on May 9, the Supreme Court revived criminal conspiracy charges against Lalu Yadav and other accused involved in the fodder scam case.
A two-judge bench also ruled that the trial should be completed within nine months.
-ANI