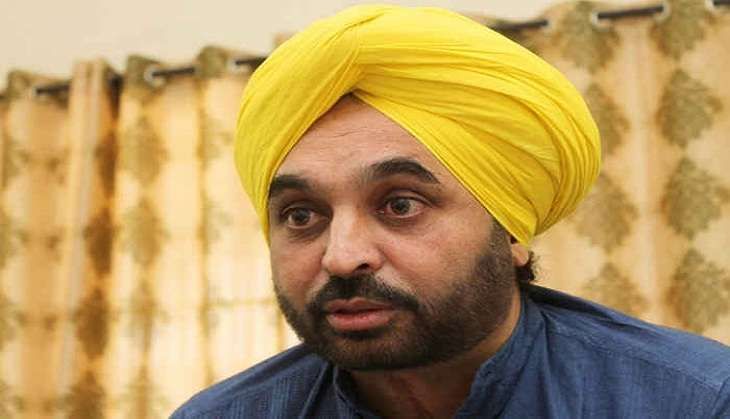 AAP MP Bhagwant Mann today attempted to downplay the controversy over his Parliament video and demanded Prime Minister Narendra Modi's expulsion for compromising natural security with the decision to allow Pakistan's security agency inside the country after the Pathankot airbase attack.
Upset with the slew of criticism against him by Opposition parties, Mann said this was a political conspiracy aimed at maligning the AAP's reputation ahead of the Punjab Assembly polls.
Explaining his reason for making the contentious video, Mann said he just wanted to make the people of the nation aware of how their grievances are picked up for discussion in the Parliament.
"I would like to ask wasn't the nation's security put on stake when Pakistan's security agency came and Prime Minister Narendra Modi allowed them inside the Pathankot base. Prime Minister Modi should also be asked to appear before a committee, he should also be suspended from the Parliament. This one sided proceeding is part of a political conspiracy. These parties are scared because the AAP will get majority in the upcoming Punjab polls," said Mann.
"I have said this earlier as well that I never wanted to jeopardise Parliament's security. I just wanted to make an educational video. I wanted to make people aware of how their grievances are selected through lucky draw. As the people have elected us, it is their right to know how issues are selected in the House. But I believe my apology was not enough that's why I got suspended. This means that I will not be able to take up the issues of the people in the ongoing session," he added.
Mann has been told not to attend the Lok Sabha till a decision is made about how he should be penalised.
According to reports, Lok Sabha Speaker Sumitra Mahajan has advised Mann to stay away from the House for the time being.
Mann had submitted an unconditional apology to the Lok Sabha Speaker which she said was not enough.
A nine-member committee will now investigate the incident.
The enquiry committee has been asked to file its report by 3 August and Mann has been asked to make a statement at 10:30 am tomorrow.
The AAP MP last week filmed a video clip of his journey from his residence to Parliament House and shared it on social media. The video, showing various high security areas in Parliament, put the security of Parliament "in peril", Mahajan said earlier.
There was uproar in the Parliament over the video and MPs called for strict action against the AAP MP.
-ANI