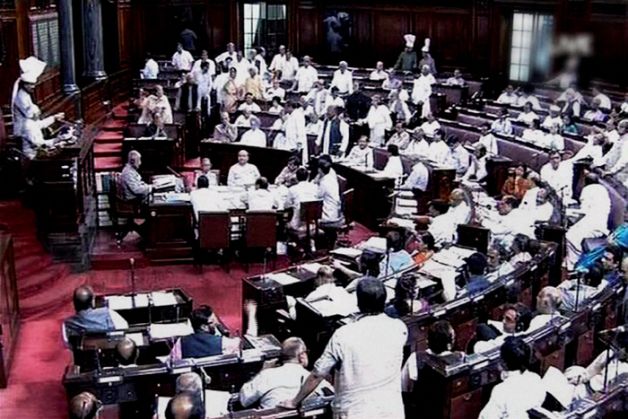 The Congress party might consider moving court against the government's decision to call the Aadhaar bill a money bill and push it through Parliament almost undiscussed.
"A legal challenge is not only possible, but desirable," said Congress spokesperson Abhishek Singhvi. He argued that "the Speaker's certificate cannot override the constitutional scheme".
Lok Sabha Speaker Sumitra Mahajan had certified the Aadhaar bill as a money bill.
Singhvi said: "Conclusivity of the Speaker's certificate may operate intra-Parliament, not outside. We have opposed this move to expose the intent of the government which becomes clear in the light of finance minister Arun Jaitley's argument against the power of the Rajya Sabha. The government is determined to insult, undermine and bypass the upper House of Parliament."
He added: "We reserve our right to challenge it legally, to take all alternative recourse that includes going to court. This government has brought five or six bills as money bill. We are not saying all these bills are fraud, some may be genuine money bills. But the government is doing this only because it does not have majority in the Rajya Sabha."
While the BJP has a majority in the Lok Sabha, it is outnumbered in Parliament's Upper House, says The Telegraph.