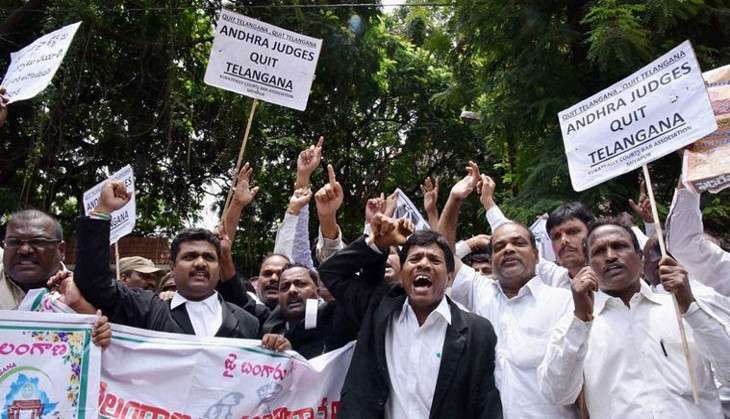 The employees of courts and judicial offices in Telangana, about 8,000 in all, went on an indefinite strike on Friday, stopping work at courts despite an appeal by acting Chief Justice Dilip Babasaheb Bhosale to withdraw the "illegal" strike in the interest of the public.
The striking workers are demanding a separate high court for the state, as well as the withdrawal of the provisional allocation of judicial officers between Andhra Pradesh and Telangana, according to The Indian Express. The Telangana workers say that more than 120 judicial officers, originally from Andhra, have been posted in Telangana.
The court released a statement that said: "The acting Chief Justice and companion judges of the high court of judicature at Hyderabad, once again, make an appeal to all judicial officers and judicial employees to withdraw their illegal agitation/strike and start functioning immediately in the larger interest of the litigating public, more particularly in the state of Telangana."
The statement added: "If that does not happen, the High Court, in the larger interest of litigant public in both the states who look to the judiciary with the hope of getting timely justice, may have to consider other options to ensure that the litigant public do not suffer."
However, Judicial Employees Association General Secretary B Lakshma Reddy said: "There is no question of withdrawing the strike until a separate high court for Telangana is established and all judicial officers from Andhra and posted in Telangana are withdrawn."