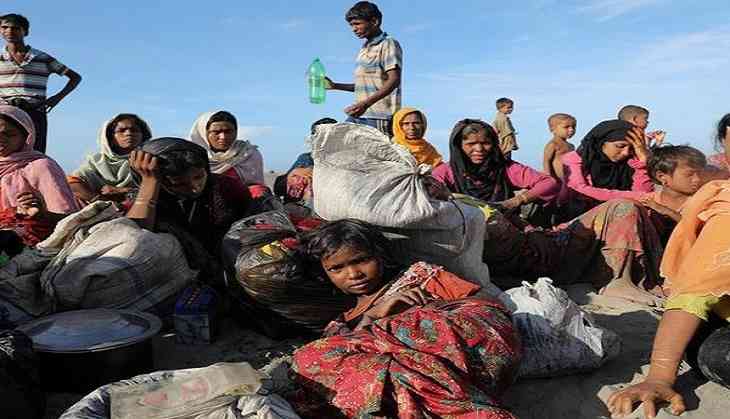 The Myanmar military has sentenced seven of its soldiers to 10 years of hard labour over the massacre of 10 Rohingyas, according to the country's state media on Wednesday.
The Tatmadaw True News Information Team was quoted by a report by state-run newspaper Global Light of Myanmar as saying that four officers and three men of other ranks were involved in killing "10 terrorists".
The sentencing of the seven soldiers comes after an internal investigation by Tatmadaw or the Myanmar military recently revealed that the bodies of 10 Rohingya men were found buried in a mass grave in Inn Din, a village located in the strife-torn Rakhine State, CNN reported.
Also, according to the report by Global Light of Myanmar, civilians and police officers were found guilty of participating in the killings. However, they are yet to be sentenced.
Rohingyas are a Muslim minority ethnic group in Myanmar. They have been regarded by many majority Buddhists as illegal migrants from Bangladesh.
More than 600,000 Rohingyas are languishing in Bangladeshi refugee camps after fleeing a brutal Myanmar military campaign launched in August last year.
The United Nations (UN) had said the scorched-earth operation, which had left hundreds of villages burned to ash in Myanmar's Rakhine state, amounted to 'ethnic cleansing'.
(ANI)