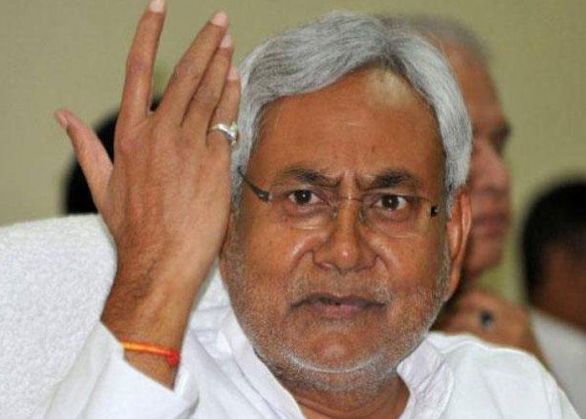 Bihar Chief Minister Nitish Kumar is not letting Prime Minister Narendra Modi off the hook for raising questions on his DNA.
Having turned the whole issue as a matter of Bihar's pride, he took to Twitter to declare that he along with his alliance partner RJD chief Lalu Prasad Yadav will start a "shabd wapsi" (take back your words) campaign.
He took to Twitter to announce Swabhimaan rally on 29 August wherein he said 50,000 people will sign a petition urging Modi to take back his DNA comment and also send him their DNA samples.
This comes a day after Narendra Modi launched an all out attack against Nitish Kumar and Lalu Prasad Yadav during his election rally in the state.
He addressed Kumar and Prasad as Bhujang Prasad and said that the duo have together made sure that jangalraj prevailed in the state.