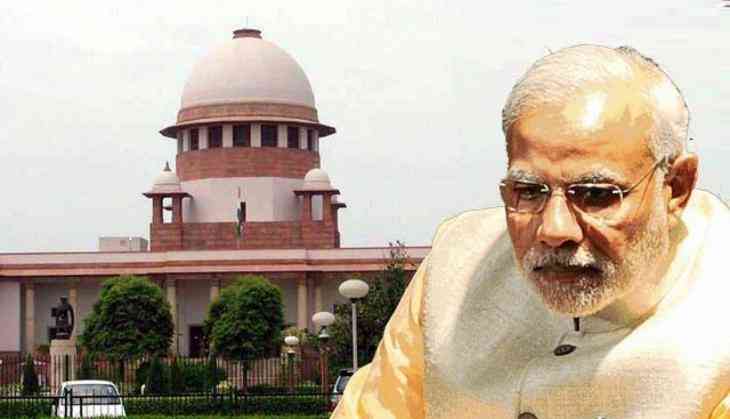 Supreme Court and PM Modi
The caged parrot has been in controversy since last year and now even the judiciary has joined the party, as the 3rd Supreme Court judge Justice NV Ramana has recused himself from hearing the CBI's interim director case.
Justice Ramana's exit has pulled another controversy in the matter as the Common Cause NGO had filed a PIL in the apex court, seeking the removal of interim director M Nageshwar Rao, who was appointed on behalf of Department of Personnel and Training was illegal as the High Powered Committee had not decided upon his name.
Former CBI director Alok Verma and Rakesh Asthana
Justice Ramana said, "Nageswara Rao is from my home state and I have attended his daughter's wedding," and Dushyant Dave, the lawyer appearing for the NGO Common Cause said, "please request the Chief Justice of India Ranjan Gogoi to constitute a bench for early hearing of the case." Justice Ramana responded: "How can I request the CJI? It is for the registry to list the petition."
Justice AK Sikri, who had recused himself from hearing earlier had said upon the case, "You know me well and my position. Since I am recusing I can't say anything... I agree the PIL raises some important issues. We can have it tomorrow and let me not be part of this hearing. If it is an administrative order I would have known, and since it is a judicial order I have to recuse now only."
Earlier, it was Alok Verma who was sacked by the government then reinstated by the Supreme Court and again sent back home by the High Powered Committee.
Also read: Big Expose on NSSO jobs data, Unemployment rate at four decade high with 6.1% in 2017-18;