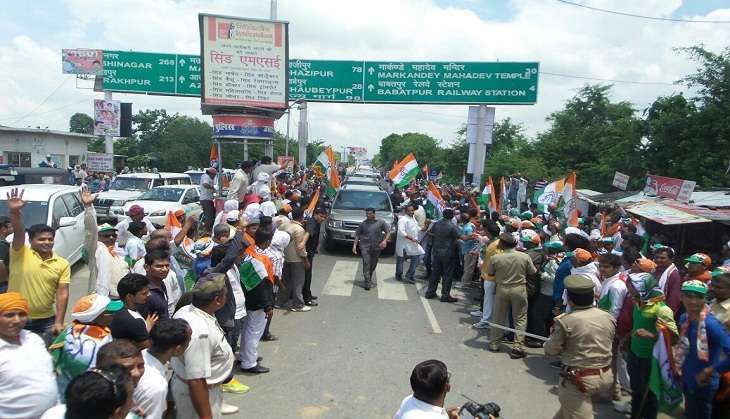 On 2 August, Congress president Sonia Gandhi kick-started her campaign for the Uttar Pradesh assembly elections from Prime Minister Narendra Modi's Parliamentary constituency Varanasi, with a roadshow.
The 6.4 km road show will be attended by several senior members of the Congress, with Gandhi riding through the city in an open mini truck. Around 10,000 bikers are also set to attend the rally. Gandhi is scheduled to address a rally at the end of the roadshow.
The Congress' new UP chief Raj Babbar and Shiela Dikshit, the chief ministerial candidate for the upcoming assembly elections will also be in attendance. Congress leader Ghulam Nabi Azad is also expected to attend the rally.
In the wake of the ongoing atrocities against Dalits in Gujarat, and ertswhile CM Anandiben Patel's resignation, Sonia Gandhi is expected to unleash a blistering attack on the Modi government.
The Dard-e-Banaras (the pain of Varanasi) rally is being aimed at highlighting the lack of development in the VIP constituency.