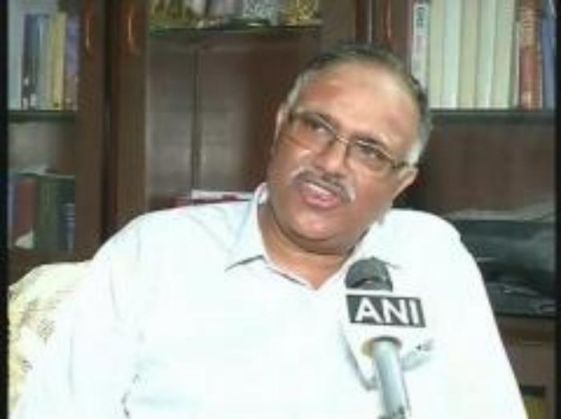 Former home ministry under-secretary RVS Mani, who had said on Tuesday that neither he nor his two seniors had had any knowledge of the second affidavit in the Ishrat case, had in 2013 told a Gujarat court that the home and law ministries and the Intelligence Bureau had worked together on the second affidavit, reports the Hindustan Times.
In July 2013, Mani made a statement as a prosecution witness which was submitted to a Gujarat trial court. The statement was part of a chargesheet filed by the CBI in the June 2004 encounter.
The first affidavit in the case was filed on 6 August, 2009, and stated that Ishrat Jahan and Javed Sheikh were members of the Lashker-e-Taiba. The second affidavit was filed without reference to links with terrorists.
"The second affidavit was drafted in the chamber of D Diptivilasa, then joint secretary (home ministry), with inputs from representatives of the law ministry as well as the IB," Mani had said his 2013 statement recorded by a CBI deputy superintendent of police.
He added in the statement that his work as an under-secretary in the ministry's internal security division 6, which deals with counter-terrorism and IB alerts, was supervised by director PK Mishra (an IRS officer) and IAS officer Diptivilasa.
In his 2013 statement, Mani spoke about an investigation by Gujarat metropolitan magistrate SP Tamang which found the encounter to be fake. This, Mani said, could have led to the decision to file the second affidavit.
Mani also said that he "do(es) not disagree" that it was beyond the mandate of the then central government to have included post-encounter "details" in the first affidavit about the four slain people and their alleged activities. He said that the first affidavit had primarily dealt with the IB's inputs before the encounter.
The 2004 encounter was first investigated by a special investigation team (SIT) of the Gujarat police and then by the CBI when the Gujarat high court handed over the case. Both agencies had concluded the encounter was fake.
A senior CBI officer said that Mani could not have been followed by a female CBI officer to a temple that he visited every Sunday, because, "The CBI team had no woman officer."