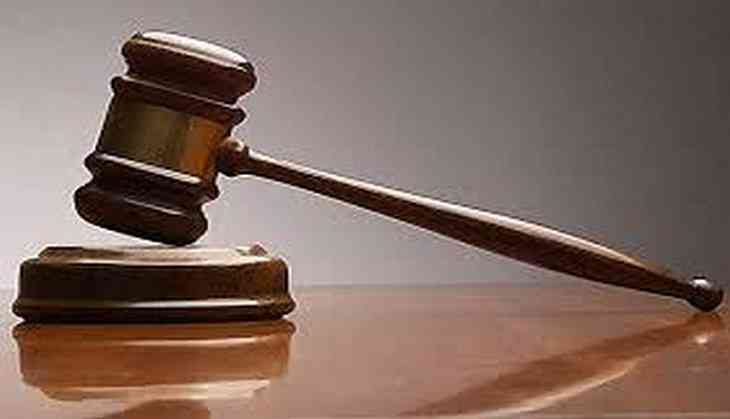 A special Terrorist and Disruptive Activities (Prevention) Act (TADA) court on Monday adjourned arguments on quantum of punishment for convicts in the 1993 Mumbai blast case.
The matter has been adjourned till Tuesday.
Defence lawyer Abdul Wahab Khan moved application before the court to examine three witnesses for defence of his client Feroz Khan to which the TADA Court agreed.
Abdul Wahab Khan had made an application and sought two weeks time to prepare arguments on quantum of sentence. TADA court rejected his plea and said that the matter was urgent and could not be adjourned for this long.
However, the CBI lawyer asserted that he would argue for extreme punishment for all convicts Mumbai 1993 blast case
"The opposition has filed five applications among those there is one application where he wants to examine the witnesses on mitigating circumstances. They have asked for a report of the probation officer. They have asked for health reports also. The Court has allowed the report of the probation officer. Among the prescribed punishments, I will argue for the maximum punishment," CBI lawyer Deepak Salvi said.
TADA court last week convicted underworld don Abu Salem and others in connection with the 1993 blasts case.
Addressing media after the court's order, Salve said, "Mustafa Dossa conducted a conspiracy meeting in Dubai which was attended by Dawood Ibrahim and others. They hatched a conspiracy of the Mumbai blast to take revenge of the Babri Masjid demolition."
He further added that "the accused used to travel between Dubai and Pakistan for arms and ammunition training where Pakistan had given them green channel entry. Their targets were Indian politicians, high officials and Hindus."
257 people died while 713 others were injured after a series of bomb blasts rocked Mumbai City on March 12, 1993.
Salem was convicted under charges of conspiracy and terror activities, but was acquitted of some charges of TADA which he was framed in initially.
Accused Riyaz Siddique also convicted under TADA and other charges, but the court believed prosecution failed to prove conspiracy charges against Riyaz.
Accused Mustafa Dossa was found guilty of conspiracy, murder and terror activities in the case.
Accused Firoz Khan was convicted under charges of conspiracy and murder under sections of IPC, TADA and Explosives Act.
Other accused Tahir Merchant, Karimullah Shaikh were also convicted. Accused Abdul Qayyum was acquitted of all charges in the case. Court ordered his release on personal bond.
However, all accused were acquitted for the charge of waging war against the nation.
The court has set the next hearing date on June 19 to decide the date for argument on quantum of sentence.
-ANI