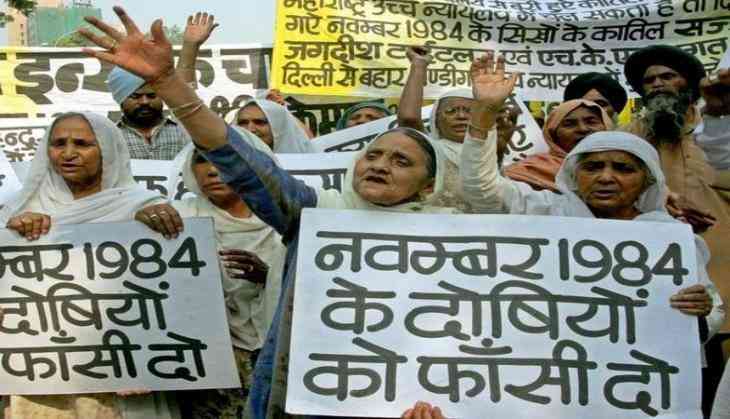 A Delhi court on 2 August directed the Central Bureau of Investigation (CBI) to conduct polygraph test of witness Abhishek Verma in the 1984 Anti-Sikh Riots case.
On 26 July, the court had ordered that Verma be provided 24-hour security till he undergoes a polygraph (lie detector) test.
The court also allowed the counsel of Verma, who is controversial arms dealer, to be present along with him when the test will be conducted.
The court, in its order, also stated that as per the Apex Court, polygraph test must be conducted by an independent agency (such as a hospital).
So, it directed the Central Bureau of Investigation (CBI) to check availability with Rohini Hospital to conduct the test.
The Central Bureau of Investigation (CBI) told the court that the polygraph can be conducted on Verma any day after August 8.
The Court further directed CBI to file a reply by 1 August that whether Central Forensic Science Laboratory (CFSL) is an independent agency or not.
The Court also ordered that after the polygraph test, threat perception of Verma will be analysed and only then any decision will be taken to withdraw the security.
Currently, two security guards from Delhi Police are providing him security.
On 6 July, Witness Abhishek Verma had appeared before the court and said that he is ready for polygraph test on the condition that he is provided security cover for him, wife and mother.
He said that he has threat perception from the accused in the case, Congress leader Jagdish Tytler, and therefore wants security cover.
The case in which Verma is a witness pertains to killing of three Sikhs- Badal Singh, Thakur Singh and Gurcharan Singh - at Gurudwara Pulbangash in North Delhi on 1 November 1984, a day after the assassination of then Prime Minister Indira Gandhi.
The CBI gave clean chit to Tytler thrice in the past but is reinvestigating the case after a December 2015 court order.
-ANI