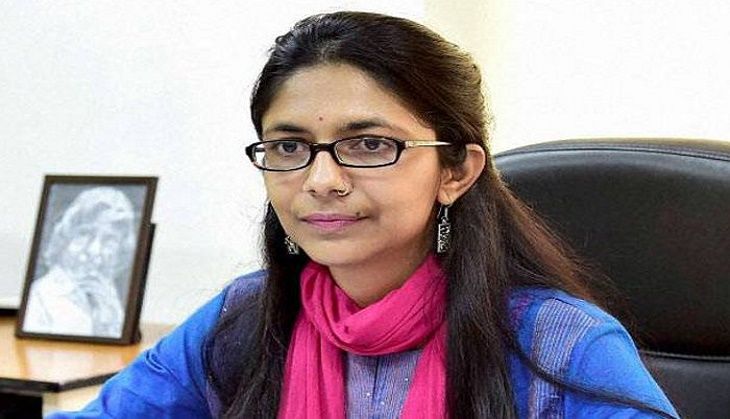 A 14-year-old Dalit rape victim, who was repeatedly sexually assaulted and forced to drink an acid-like substance, died at a hospital in Delhi on 24 July.
The horrific incident has prompted the Delhi Commission for Women (DCW) chief to lash out at the Centre and Delhi police on the issue of women's safety. "How many Nirbhayas does Delhi want? We all simply wait for next Nirbhaya to die," DCW chairperson Swati Maliwal said on Twitter, adding she has "never felt so helpless."
"The girl was fed a corrosive substance which completely destroyed her internal organs and she died a very painful death," she said, adding that the accused was arrested only after the Commission issued notice to the DCP (North).
She asked the Centre to set up a high-level ministerial committee on women safety under the leadership of Home Minister Rajnath Singh.
"With parents of 14-year-old victim. Very poor and inconsolable. How many Nirbhayas does Delhi want? We all simply wait for next Nirbhaya to die".
"To add insult to injury, Home Ministry scrapped Women Safety Special Task Force in Delhi set up when Nirbhaya died stating that its mandate is finished! She is dead ! We the system is responsible. Never felt so helpless. Need to do something. Come on people ...(sic)," Maliwal said in a series of tweets.
Maliwal was alluding to the Centre's recent decision to disband the Special Task Force on women's safety in Delhi. It was established in 2013 in the aftermath of the brutal Nirbhaya gangrape.
On Friday, the DCW has issued a notice to DCP (North) questioning the handling of the case of the Dalit minor who was allegedly kidnapped by the accused just before a hearing in her rape case, subjected to sexual assault several times and forced to drink corrosive substance.
In the notice, the Commission had directed DCP (North) to provide security to the girl and her family and asked why the police had not arrested the accused till date.
The Commission had also sought the details of action taken on the complaint of the victim's parents regarding threat to their lives in an FIR filed on May 15 and asked the reasons for not registering offences under Section 3 of the SC and ST (Prevention of Atrocities) Act, 1989.
--PTI