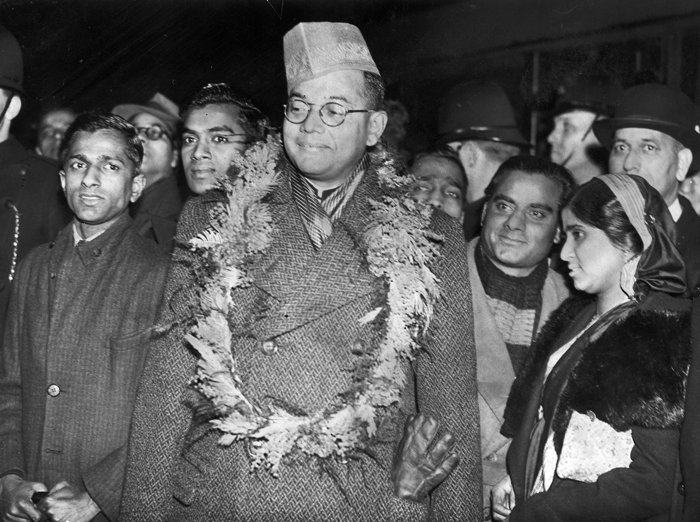 To commemorate the 119th birth anniversary of Netaji Subhas Chandra Bose, Prime Minister Narendra Modi on 23 January declassified 100 files on the life of the freedom fighter.
The files were put in the Public domain in the presence of Bose's family.
WATCH: PM Narendra Modi declassifies #NetajiFiles at National Archives #NetajiSubhasChandraBosehttps://t.co/QZoO0b6X8O

- ANI (@ANI_news) January 23, 2016
In October 2015, PM Modi met members of Bose's family and announced that the Centre would declassify the files relating to the leader.
Earlier today, the PM tweeted:
"Remembering Netaji Subhas Chandra Bose on his birth anniversary. His bravery and patriotism endears him to several Indians across generations."
PM Modi pays tribute to #NetajiSubhasChandraBose pic.twitter.com/YDHQnhjfWy

- ANI (@ANI_news) January 23, 2016
Two commissions of inquiry had concluded that Bose died in a plane crash in Taipei on 18 August 1945. However, a third commission of inquiry and many people - including some of his relatives - have contested that theory.
Declassified #NetajiSubhasChandraBose's files at National Archives, Netaji's family members also present. pic.twitter.com/ibwQm5Yy60

- ANI (@ANI_news) January 23, 2016
"I don't believe the air crash theory. We may not get all the answers today but I do hope that some indications will be given," said Chandra Bose, a grand nephew of Netaji.
Declassified #NetajiSubhasChandraBose's files at National Archives, PM Modi to release files shortly. pic.twitter.com/WDATDYYaWH

- ANI (@ANI_news) January 23, 2016