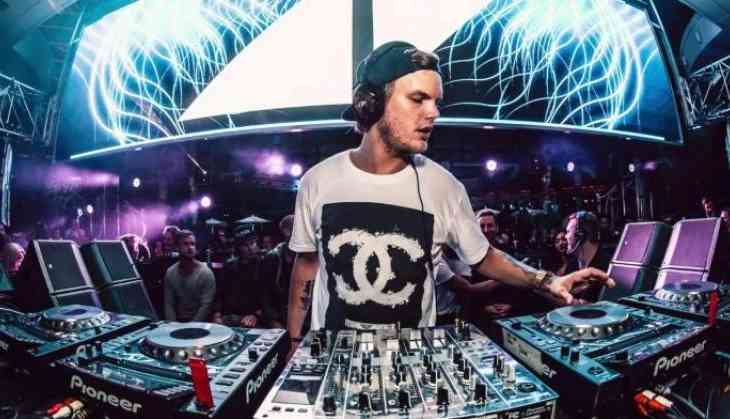 The Swedish DJ Tim Bergling popularly known as Avicii dies at the age 28 in Muscat Oman last night. People across nation are in shock and the musicians are devastated. He left us way to early, people on social media are paying tribute to the DJ through his songs. Avicii introduced EDM to the mainstream music and became famous for his 'Wake Me Up' song.

His publicist said, "The family is devastated and we ask everyone to please respect their need for privacy in this difficult time. No further statements will be given."

Let's look at the songs which made the DJ popular and famous among the audience. Billboard has released a list of songs which made it to Hot Dance/Electronic Songs chart, including the mega-hit (and 26-week No. 1) "Wake Me Up!"

Avicii was born in Stockholm, Sweden, in 1989, he made it to Billboard's charts in 2010 with his song "Seek Bromance," soon after the song was hit, he launched his career as a dance pioneer.

Gradually, he signed with Universal Music, where he launched his two studio albums, True in 2013 and Stories in 2015. 'True' made it to No. 1 on the Top Dance/Electronic Albums chart.

According to Nielsen Music, Avicii's song catalog has raked in 1.7 billion total on-demand streams (audio and video combined) and sold 11.6 million digital copies.

Let's look at his biggest Billboard hits on the Hot Dance Electronic Songs and Dance/Mix Show Airplay chart:
Also Read: Shocking! Swedish DJ Tim Bergling aka Avicii dies, musicians and celebrities posts tribute on social media
"Wake Me Up!," No. 1 (26 weeks), Sept. 21, 2013
"Hey Brother," No. 1 (1 week), March 22, 2014
"Levels," No. 2, Feb. 25, 2012
https://www.youtube.com/watch?v=_ovdm2yX4MA
"Seek Bromance," No. 4, March 26, 2011 (billed as Tim/Berg)
"Waiting For Love," No. 7, Aug. 1, 2015
"The Days," No. 8, Oct. 25, 2014
"Silhouettes," No. 9, Sept. 29, 2012
"The Nights," No. 10, Feb. 28, 2015
"I Could Be The One," vs Nicky Romero, No. 10, Feb. 23, 2013
"Broken Arrows," No. 10, Oct. 24, 2015
The 'Wake Me Up' music video ranks 39th most-viewed YouTube video in history, with total 1.4 billion global views (as of midday April 20). The song sold 4.9 million downloads and earned 452 million total on-demand streams (audio and video combined).
Also Read: EDM star Avicii dies at 28. Other famous stars who died unexpectedly