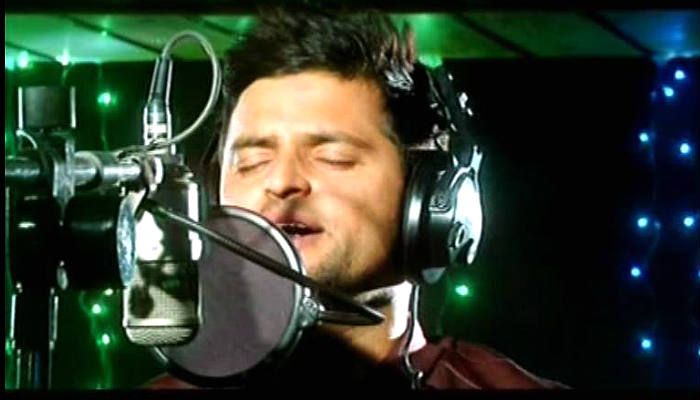 Cricketer Suresh Raina tries to bowl over his fans with by singing a romantic track for Meeruthiya Gangsters.
Ace cricketer Suresh Raina has sung his first ever song, 'Tu mili sab mila,' for writer-turned director Zeishan Quadri's debut film, Meeruthiya Gangsters.
No, the cricketer is not switching careers. Suresh reveals that he sang the number because of his bond with the film's producer, Shoeb Ahmed.
Suresh asserts:
"Cricket will always remain my passion. In between playing the game, music has always given me company. And while listening to music, singing became a hobby. I have been interested in doing something related to singing when I am free.

My wife Priyanka is from Meerut and the producer of this movie Shoeb Ahmed is a family friend of mine. Some days back, he discussed his upcoming movie Meeruthiya Gangsters and insisted that I sing a song for it. Priyanka convinced me to utilise this opportunity and try my hand at singing. We recorded this melodious track and I really enjoyed it. I hope listeners and fans will appreciate my effort as they have all this while supported me whenever I am playing the game for my country."
Suresh was also present for the music launch of the film. When asked if he had a passion for singing since childhood, Raina says he was inclined towards music because of his elder brother.
"My brother Naresh sings religious songs," he revealed and added with a laugh, "I haven't sung before singing this film song except when we were ragged in boarding school and asked to sing two lines. I did so because it saved me from the situation."
The song is composed by Siddhant Madhav and Raina gives him all the credit. He says, "Siddhant managed everything really well; I didn't have to sing like a professional."
-- Bollywood News Services