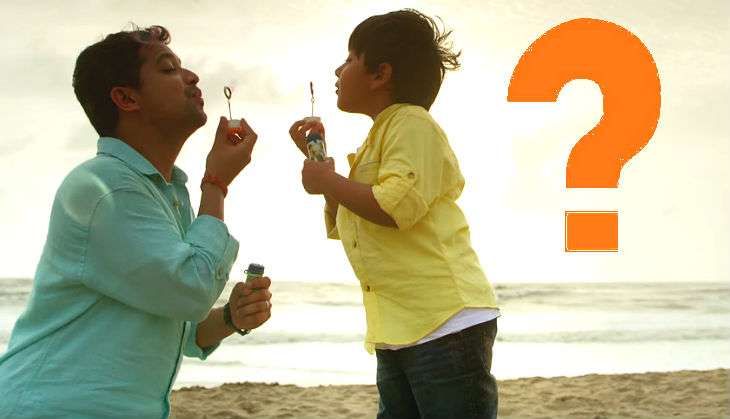 Singer Shaan and child artist Kabir Sajid have sung the title track of Sex Chat with Pappu & Papa, a fiction web series from Y-Films.
Kabir also plays the lead role in the series. The song touches upon issues like masturbation, condoms, periods and homosexuality.
The response to the trailer has been phenomenal and it has clocked close to 700,000 views within a week on YouTube.
The song has been composed by Superbia (comprising the talented trio of Gourov Dasgupta, Roshin Balu and Shaan).
The lyrics are written by Sunil Sirvaiya.
"When Ashish Patil, head of Y-Films and director of Sex Chat with Pappu & Papa shared the concept of the series and told us to work on a title track, we were initially taken aback and scratched our heads as to how we could crack this one," Dasgupta said.
He added: "It had to be emotional, innocent, cute, whacky and outrageous at the same time. I guess we all went back to our childhood and picked up the missing pieces before starting to compose it and it all fell into place while the team had a blast.
"This song is definitely an ode to all 'Pappus & Papas' who reside within us. When little Kabir went behind the mic, we knew the roller-coaster ride had just begun. This one is going to tickle your heart for sure."
This is a five-part fiction series that attempts to demystify sex and themes around sex including masturbation, pregnancy, condoms, periods and homosexuality in a simple, clean, honest and fun manner.
Starring Anand Tiwari, Kabir Sajid, Sanjeeda Shaikh, Alka Amin and veteran Sachin Pilgaonkar, the series marks the directorial debut of Patil, who heads Y-Films. It is written by Gopal Datt and Devang Kakkad with story supervision by Amritpal Bindra and Anand Tiwari.
Sex Chat with Pappu & Papa narrates the story of the Watsa family. It will feature a curious seven-year-old boy Pappu, who asks the most outrageous questions to his Papa, Anand, who attempts to answer them to the best of his ability, initially with a lot of awkwardness and eventually with a lot of fun and simple anecdotes.
-- IANS