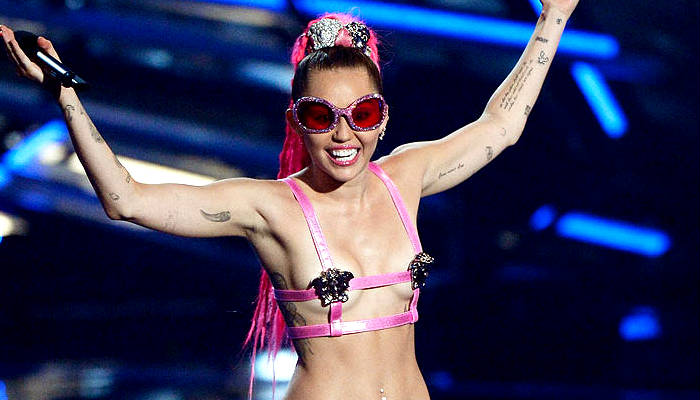 Pop star Miley Cyrus' father Billy Ray Cyrus says he is not worried about his daughter's sexuality
Billy, 54, says his family is very "open-minded" about the 22-year-old Miley Cyrus' sexuality, reported E Online!
"We've always been very open-minded. Listen, it's all about love and light. Forget the negativity and the haters.
"She's rocking and rolling and having a good time. What the world needs is love. There's too much hate . The world needs positive influences," he said.
Billy, best known for his number one single Achy Breaky Heart, said he would rather let his daughter be "happy" above everything else.
"Even when she was a little girl, we told her, 'Hey, baby, do what you do and have fun doing it. Do it because you love it, not because you have to'. Seeing her happy is the greatest thing ever."
Miley Cyrus had earlier admitted she was 'pansexual'.
"I'm very open about it - I'm pansexual. But I'm not in a relationship. I'm 22, I'm going on dates, but I change my style every two weeks, let alone who I'm with," Miley Cyrus had said.
--PTI