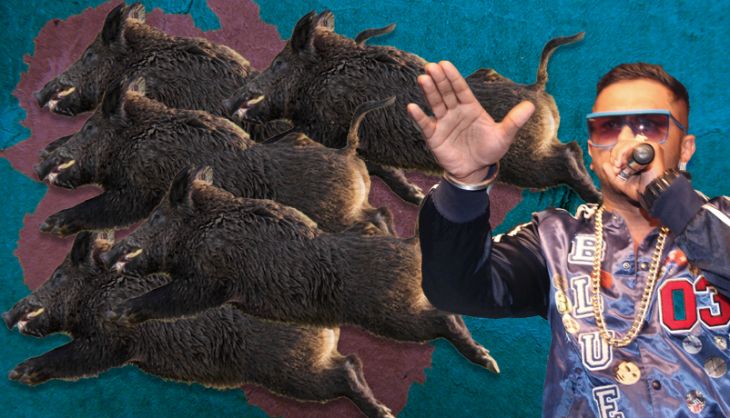 So here\'s news for all Yo Yo Honey Singh\'s fans... While his songs keep the party going for a majority, it looks like wild boars are not really that into Lungi Dance. Farmers in Uttarakhand, who were plagued by these animals on their land, now have Singh to thank for a \'pest\' free existence.
Loathe him or love him, there's just no ignoring him. The boisterous Yo Yo Honey Singh, whose songs including Lungi Dance, Blue Hai Paani, Yaar Na Miley to name just a few, have kept us moving in a manic manner on the dance floor, has another claim to fame. It seems farmers in Uttarakhand are playing his songs to scare wild boars away from their agricultural lands!
Speakers blaring Honey Singh's hits are mounted on logs and connected to music systems in houses near the fields. It seems not just wild boars but other animals also now maintain a distance from the farms!.
The Uttarakhand government recently declared that wild boars are pests as they wreak havoc on farm lands.
All we can say is, Incredible India