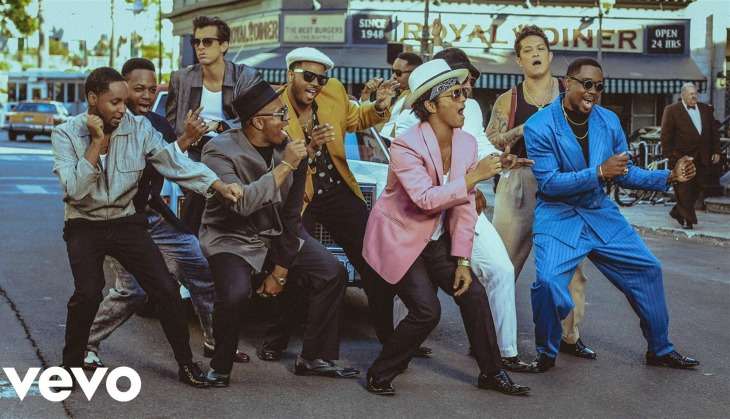 'Hot damn'.
Bruno Mars and Mark Ronson were named in a lawsuit filed by the band Collage, alleging the duo's hit single, Uptown Funk was ripped off from the band's 1983 single Young Girls.
According to tmz.com, the suit claims that Bruno's hit song 'copies rhythm, harmony, melody and structure'.
Collage claims that Ronson and Mars have been big fans of Minneapolis/1980s electro-funk soul of which Collage was a part. The suit also alleges that there is "reason to believe that Ronson and Mars have heard and been influenced by Young girls".
In the law suit, Collage demands a cut of the profits.
Collage isn't the first band to accuse Mars and Ronson of lifting their song.
Last year the Gap Band's five writers -- brothers Robert, Ronnie and Charlie Wilson, keyboardist Rudolph Taylor and producer Lonnie Simmons -- were added to the royalties list after claims that Uptown Funk sounded too similar to their 1979 hit Oops upside your head.
-- IANS