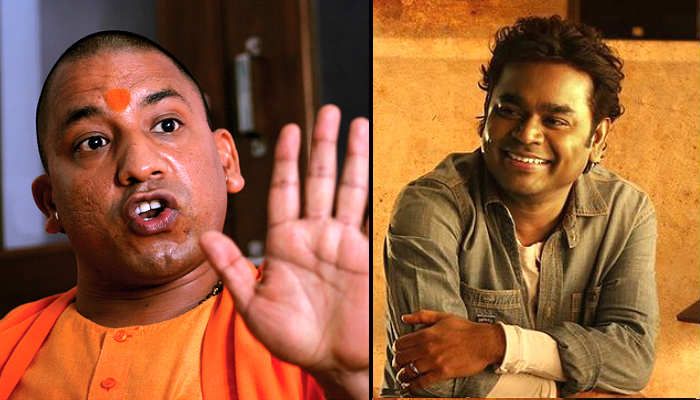 Just a few days after VHP demanded A R Rahman's ghar wapsi, controversial BJP MP, Yogi Adityanath has got something very important to add to it. According to him, the fatwa is "ridiculous" and he will "whole heartedly" welcome Rahman if he does a ghar wapsi.
For contributing to Pakistani film Muhammad: Messenger of God with his music, Rahman has been issued a fatwa by the Mumbai's The Raza Academy. Talking to a leading daily in the light of the matter, Adityanath said:
"The fatwa is ridiculous and Rahman could do a ghar wapsi if he wants and we are ready to welcome him wholeheartedly. This culture of fatwas should be stopped in the country."
Also read: Why were A R Rahman, Majid Majidi issued fatwa for Muhammad: Messenger of God?
However, Rahman has already issued a clarification on the entire issue by taking it to Facebook a few days back. His open letter said:
Earlier, Surendra Jain, Joint General Secretary, VHP also asked the Indian music maestro to do ghar wapsi and said:
"I will appeal to Rahman he should return, he should do ghar wapsi. The Hindu society is waiting for its son. We will not only welcome him with open arms but also ensure that no harm is done to him irrespective of how many fatwas are issued."