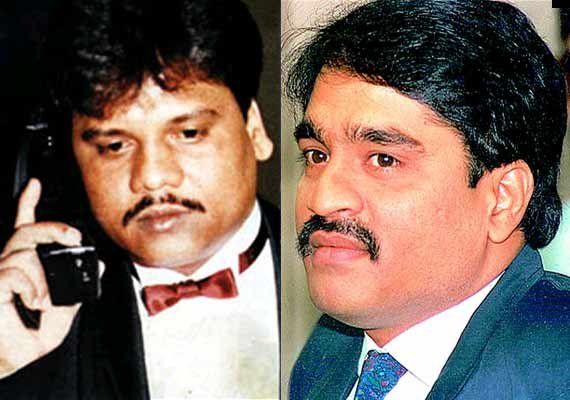 Rajendra Sadashiv Nikalje alias Chhota Rajan, was arrested by Indonesian authorities in Bali on 25 October. The Union Home Ministry has also confirmed the gangster's arrest and said that it is likely he will be deported to India.
Rajan was on the run since the past two decades after he fled to Dubai in 1988. However, another gangster and India's most wanted, Dawood Ibrahim, is still absconding and the question still remains. When will he be nabbed?
The Rajan-Dawood connection
Both Chhota Rajan and Dawood were working together before he fled to Dubai. Reportedly, both of them parted ways after Dawood masterminded the 1993 Mumbai bomb blasts. The attack was responsible for the deaths of 257 people and hundreds of others were injured in the attack.
Before joining hands with Dawood, Rajan started his career as a small thief in Mumbai under the guidance of Rajan Nair who was known as 'Bada Rajan'.
After Nair's death, Chhota Rajan became the leader of his gang.
Dawood Ibrahim- India's most wanted
Dawood is the head of India's largest organised crime syndicate - D-company. Allegedly, he is currently involved in a myriad of illegal activities in India, Pakistan and Dubai.
He became India's most wanted after it was revealed that he was behind the 1993 Mumbai series bomb blasts. Dawood had, reportedly, planned and financed the attacks.
As per Indian and Russian intelligence agencies, Dawood was also involved in several other terror attacks including the 2008 Mumbai attacks.
In 2011, he was ranked Number 3 in Forbes' World's Top 10 Most Dreaded Criminals list.
On 23 August 2015, in an interview with India Today, BJP MP and former Union Home Secretary RK Singh advocated the use of 'covert operations' to bring back Dawood to India.
Also, in the same month, it was reported that India was planning to bring up the issue of Pakistan providing shelter to Dawood Ibrahim at the NSA-level meeting between the two countries. The meeting was later canceled due to other reasons.