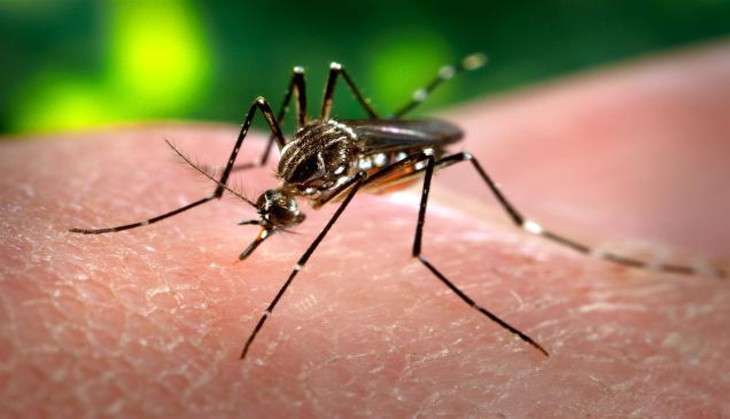 A woman succumbed to dengue fever in Mumbai on 15 September, becoming the first victim of the vector disease this year. So far, 122 cases of dengue have been reported during this monsoon in Mumbai, officials said.
Besides, over 1,500 people have been admitted to various hospitals in the city for suspected dengue this month alone, according to figures given by the Mumbai civic body.
"A woman, who came from outside and was staying in Vikhroli, was infected by dengue and she lost her life in the civic hospital on 8 September," an official said on 15 September.
"The death of a suburban Borivali resident has also been reported at a private hospital on 13 September this month, that we need to cross-check and confirm whether it is due to dengue only," she said.
The civic administration has taken cognisance of the spread of dengue and the insecticide department of the Brihanmumbai Municipal Corporation (BMC) was doing every bit to prevent it, the official further said.
BMC's executive health officer Dr Padmaja Keskar appealed to the citizens to identify and destroy the mosquito-breeding spots to prevent the disease.
"We appeal to the people of the city and request them to exercise utmost caution and destroy mosquito breeding spots in and around their houses or housing societies," she said.
Meanwhile, around four-six cops from suburban Jogeshwari police station are also reported to be suffering from dengue, a policeman said.
When asked about the policemen's dengue case, Keskar said, "We too have got the same report. Our team visited and found breeding spots for the Aedes mosquito, which is the carrier of the dengue virus."
"But the policemen are down with dengue can be said only after a proper test is conducted on them," she said.
Currently, 122 cases of dengue have been reported and patients are being treated in various government and private hospitals across the city, she said.
According to the civic statistics, over 1,500 people have been admitted to various hospitals in the city due to suspected dengue since the beginning of this month.
With city and other parts of the state receiving intermittent rainfall over the past few months, there has been a rise in mosquito-borne diseases like dengue and malaria.
Mosquito-breeding proliferations are most common during the months of August and September due to many spots of stagnant rain water.
-PTI