Raza Naqvi
| Updated on: 8 September 2015, 19:05 IST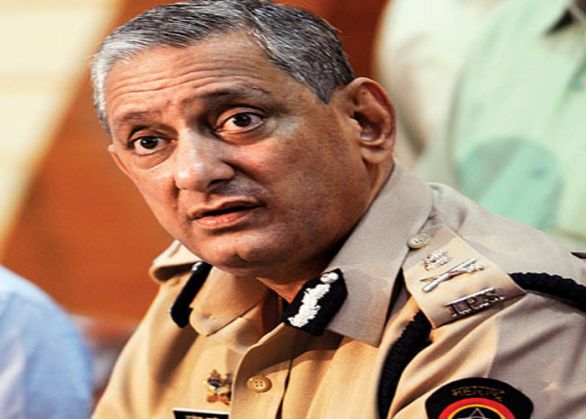 In a dramatic turn of events, Mumbai Police Commissioner, Rakesh Maria, who has been heading and personally monitoring the Sheena Bora murder case, has been promoted to DG Home Guard today. He will be replaced by Ahmed Javed.
This move comes smack in the middle of two major investigations, the Sheena Bora murder case and the Lalit Modi controversy which has been haunting the Mumbai police.
Maria's tenure as Mumbai Police Commissioner was to end on 30 September and his sudden 'promotion' has raised eyebrows. Speculations are rampant that he has been punished and not promoted, as DG Home Guards isn't a suitable portfolio for an officer of Maria's calibre, who is often called 'super cop'.
According to reports, Maria was supposed to file a complete charge sheet on the Sheena murder case.
On 6 September, Maharashtra Chief Minister Devendra Fadnavis had expressed his displeasure with Rakesh Maria and his investigating team over the attention devoted to the Sheena Bora murder case. He had said, "The police have shown a lot of involvement and attention in a case which is in the media spotlight. It should pay similar attention to other cases which do not get media focus."
This is not the first time when speculations have been rife about Maria. He had earlier landed into trouble when reports had surfaced of him meeting former Indian Premier League (IPL) chief Lalit Modi and he admitted that he had indeed met the former IPL commissioner during his visit to London in 2014.
Rakesh Maria had claimed that he had informed the then state Home Minister RR Patil about his meeting. Patil passed away in February 2015.Maria had also stated that he was approached by the advocate representing Lalit Modi, who wanted to meet him with regard to a threat to him and his family in London.
However, former Maharashtra Chief Minister Prithviraj Chavan had denied any knowledge about the same. Chavan had claimed that the Mumbai Police chief hadn't informed him about his meeting with the former IPL commissioner.