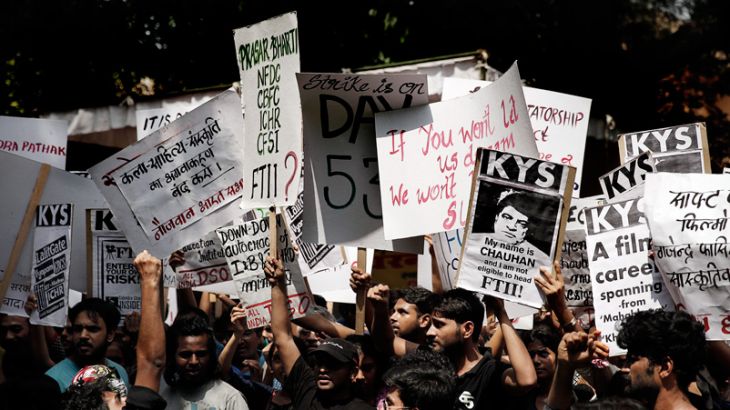 The students of Film and Television Institute of India (FTII) ended their hunger strike on 27 September after the government confirmed the date to hold talks with the protesting students.
The Information and Broadcasting Ministry confirmed that a meeting would take place on 29 September at 11 a.m.
The students want their demands including the removal of actor Gajendra Chauhan from the institute's chairmanship, resolved.
"We have received an email today that there will be a dialogue on 29 September," said FTII student Himanshu who was on hunger strike.
"Strike will continue, but we are calling off hunger strike after I&B ministry sent letter," said another student Vikas Urs.
Students have been opposing Chauhan's appointment as they say he is not qualified enough to head the institute. They have also objected to his political affiliations with various Hindu organisations, including the Bharatiya Janata Party (BJP).
-ANI