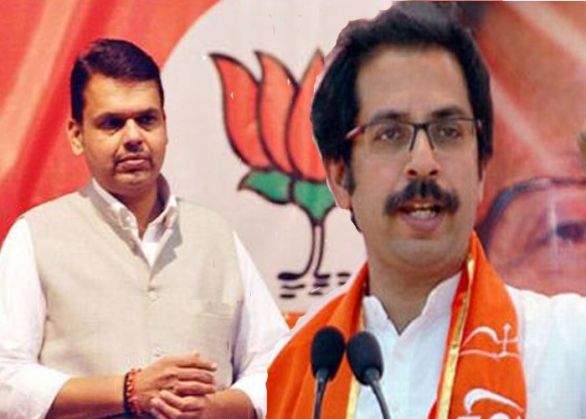 The Bhartiya Janta Party (BJP) and the Shiv Sena have finally agreed to share power in the Kalyan-Dombivli Municipal Corporation (KDMC) after the recent bitter election battle.
Sena leader Subhash Desai and BJP state president Raosaheb Danve resolved the issue on 6 November and decided that both the parties will be sharing the power.
Sudhir Mungantiwar of BJP and Sena's Eknath Shinde will now discuss power-sharing, holding of mayoral and deputy mayoral positions and distribution of chairmanship of the various committees.
According to media reports, the Aurangabad-formula will be adopted for power sharing. The Aurangabad-formula means that Sena's mayor will hold the post for the first one-and-a-half-years and last two-and-a-half years, while the BJP will get the one year in between of the five-year term.
However, the BJP is likely to oppose this formula as the party holds 49 seats and has only three seats less than the Sena. The BJP will probably demand two-and-a-half years each for the mayor's post in KDMC.
Madhav Bhandari, state BJP chief spokesperson stated that everything will be decided by Mungantiwar and Shinde and be finalised by senior leaders of both the parties.
Sena-BJP alliance upsets party workers
Reportedly, many local leaders were upset after they came to know about the Sena-BJP 'patch-up' and have urged Sena chief Uddhav Thackeray to revoke his decision.