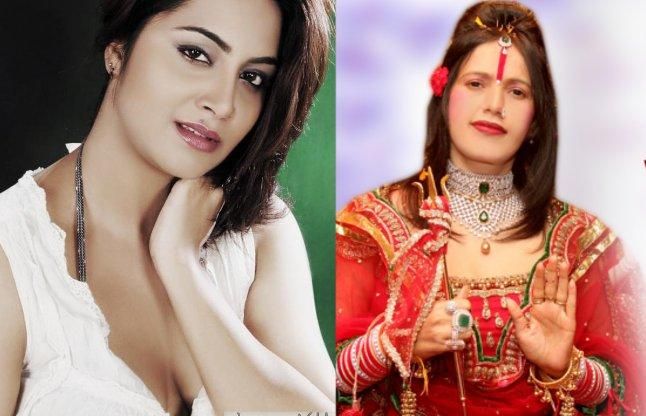 It seems problems for the self-styled Godwoman Radhe Maa aren't going to end in the near future. After serious allegations levelled against her by TV actress Dolly Bindra and fashion designer Kapil Arora, now Arshi Khan, model and reportedly ex-girlfriend of Pakistani cricketer Shahid Afridi has alleged that Radhe Maa runs a prostitution racket.
Khan has also alleged that Radhe Maa's business agent tried to persuade her to join the sex racket and made obscene comments to her over the phone.
What were Dolly Bindra's allegation?
Bindra had said that when she used to be the Godwoman's and attended her prayer meetings, she found them to be "obscene". She had also alleged that the Godwoman would "force" her to "get close" to her male devotees.
Bindra had also alleged that Radhe Maa runs a drug business.
Following Dolly Bindra's complaint that the Godwoman was also involved in a drug racket, the Mumbai Police had registered a fresh FIR against her and more than a dozen of her family members as well as associates.
Kapil Arora's allegations
Arora, who was earlier a follower of Radhe Maa, had alleged that she had physically exploited one of his cousins. He registered a complaint with the Mumbai Police and named the Godwoman and 20 others in it.