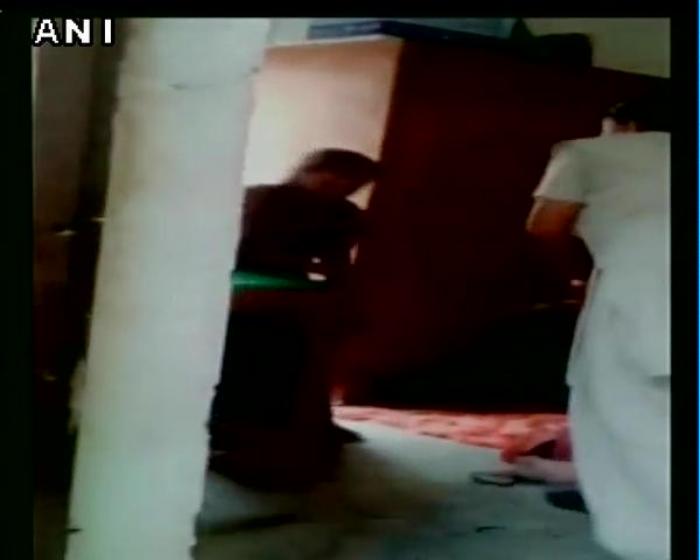 Woman thief being beaten up by the police in Ghaziabad (source: amateur video) pic.twitter.com/FF8SyOCsiI

ANI (@ANI_news) September 22, 2015
It seems that the lawlessness in Uttar Pradesh is not just limited to criminals as even police officers are often seen breaking laws and violating human rights.
This time, a woman police officer violated human rights when she thrashed a woman thief inside a police station in Ghaziabad.
Two days ago, a policeman in-charge of the Secretariat police outpost under the Hazratganj police station, Lucknow, went on a rampage at the street corner and broke the typewriter of a stenographer.
After his pictures were posted on social media, UP CM Akhilesh Yadav sprung into action and suspended the guilty officer. The victim was also presented a new typewriter.