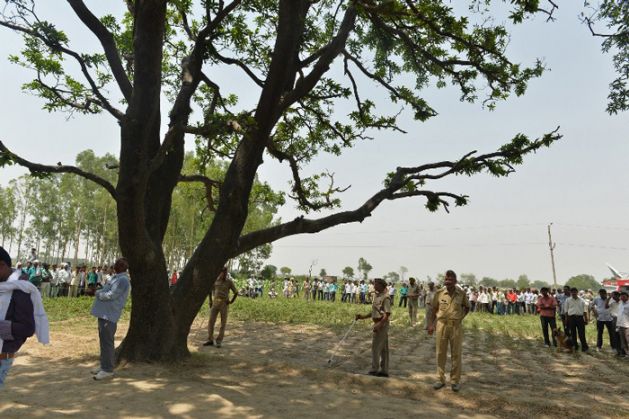 In a jolt to Central Bureau of Investigation in the case relating to the alleged gang rape and murder of two cousins in Katra Saadatganj last year, a local court on 28 October rejected the closure report by the agency which held that they were neither sexually assaulted nor killed but committed suicide and summoned the main accused.
Additional District Judge Virendra Kumar Pandey, in the 25-page verdict, rejected the closure report filed by CBI after arguments by both the sides during the past few dates in the case, petitioner's counsel Kokab Hasan Naqvi said.
Earlier, the families of the deceased girls, who were first cousins, had contested CBI's claim that the two had committed suicide and maintained that the girls were raped and hanged.
CBI had in its 11 December closure report submitted in Badaun's POCSO court said the girls committed suicide and were neither raped nor murdered. The agency said the girls took the extreme step "ashamed" that the relationship of the elder sister with Pappu Yadav, one of the men earlier accused in the case, had been exposed.
It said the younger sister was also desirous of a relationship with the same man. Both girls, the agency claimed, committed suicide in shame after being found out by an uncle.
Ever since CBI filed its closure report in the case, the victims' kin have been seeking details of all case-related material that led to the conclusion that the deaths were suicide, which were provided following high court orders on 22 July.
According to Naqvi, the court has summoned the main accused on the next date of hearing.
Reacting to the verdict, Naqvi claimed there was no clarity in CBI probe and there was an attempt to save the culprits all through.
Sohan Lal, the father of the younger of the cousins found hanging from the tree, said he and his family had full faith in the judiciary and they got justice today.
CBI representative Arvind Singh said that he would inform the higher officials in New Delhi of the same.
-PTI