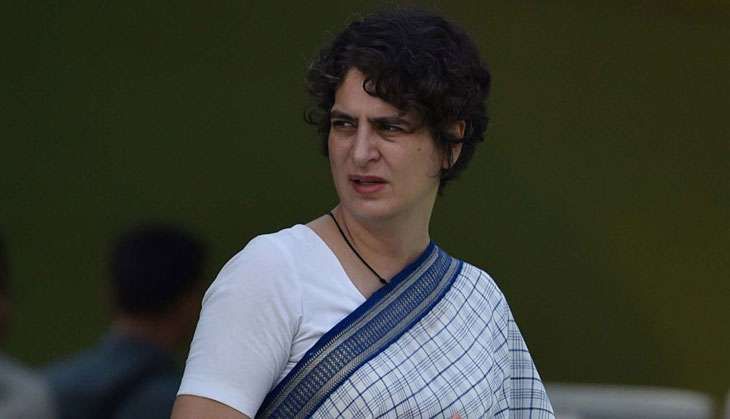 Taking strong exception to media reports on the possibility of Priyanka Gandhi Vadra leading the poll campaign in Uttar Pradesh, the Bharatiya Janata Party (BJP) today said it makes no difference if the face of the election is Sonia Gandhi, Rahul Gandhi or Priyanka, as the Congress Party has lost its relevance now.
BJP leader Dinesh Sharma said the Congress won't get much in Uttar Pradesh and they have nothing to lose as well. "Now this is their next trump card. First Soniaji failed, then Rahulji came. Now if Priyankaji comes, it means the Congress thinks Rahulji is a failure. The Congress is living with a hope, but I think it will only face disappointment in Uttar Pradesh," he added.
Earlier, Vijay Bahadur Pathak, BJP spokesperson had said that without the Samajwadi Party's support, even Priyanka Gandhi can't do anything to revive the floundering fortunes of the Congress party.
"In 2014, with the support of Samajwadi Party, Sonia Gandhi and Rahul were able to save their Lok Sabha seats, but this time this is the Assembly election, the SP won't lend support to the Congress. In such a scenario it is very difficult for Priyanka to revive a party which is on the verge of getting 'extinct'," Pathak had said.
-With inputs from ANI