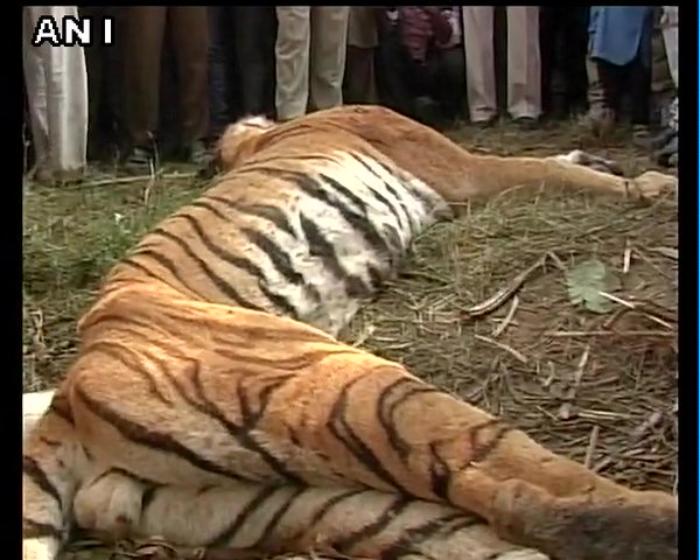 The villagers of Bijnor district in Uttar Pradesh killed a tiger after it attacked a poultry farm in the area. According to reports, the tiger was beaten to death by the villagers.
It is also reported that the tiger had injured at least two people in the attack. According to International Business Times report, at least nine people have been killed by a man-eating tiger in the area since last few years.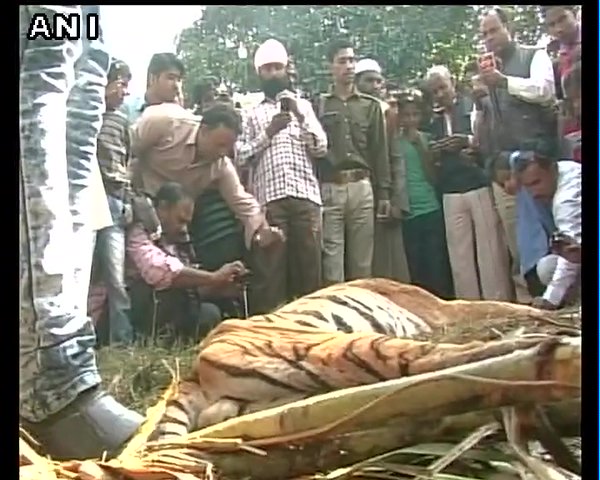 Earlier, in October this year, a half-eaten body of a woman was found in Amangarh section of Jim Corbett Park. The Bijnor-Moradabad-Sambhal area has been under attack by tigers since a long time.