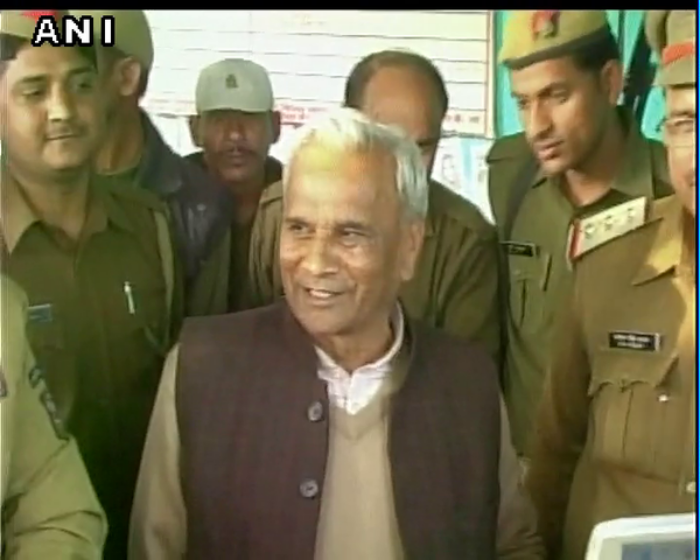 Senior Samajwadi Party (SP) leader Totaram Yadav was arrested by Uttar Pradesh police on 30 December on charges of booth capturing during panchayat polls.
Yadav was booked by the Mainpuri police in October this year after a 2-minute video of him capturing booth number 128 in Bewar block went viral on Whatsapp.
The FIR was registered a case against Yadav and 20 of his aides. He was seen casting his vote multiple times without any objection from officials or policemen present at the scene.
Yaadav is a senior SP leader and is a close aide of former UP Chief Minister Mulayam Singh Yadav. He had attracted controversy in June this year when he said: "rapes happen with mutual consent of both boy and girl".