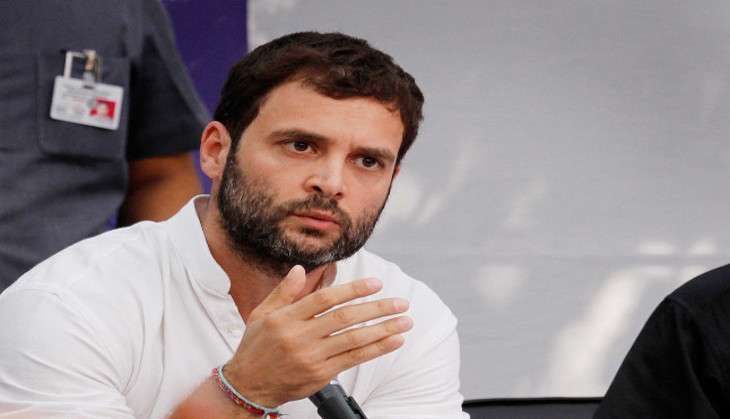 Rahul Gandhi today kicked off Congress' poll campaign in Lucknow and vowed to make Uttar Pradesh the number one state in India.
The Congress vice president also expressed confidence that former Delhi CM Sheila Dikshit was the right choice as the party's chief ministerial candidate in UP and that under her leadership, the state will usher in a new era of development.
Clearing the air, Rahul said that Dikshit had been selected because she understood the plight of women in UP and she will work towards empowering the women in the state.
Rahul also ascertained the fact that in order to taste success, Congress needs to stand together and if it hears the voice of its workers then no one can beat the grand old party.
While interacting with his party workers at the Ramabai Ambedkar Ground, Rahul highlighted the alleged misrule by several parties during the past 27 years.
Slamming Prime Minister Narendra Modi, the Congress leader said rising inflation has made the lives of common people miserable.
Gandhi also took a jibe at PM Modi's bullet train project, saying it will not bring any relief to the common man as the cost of travelling in it would be very high.
This was the first major interactive session by Rahul after Congress launched the party's UP election campaign by flagging off the "27 Saal UP behaal" yatra.