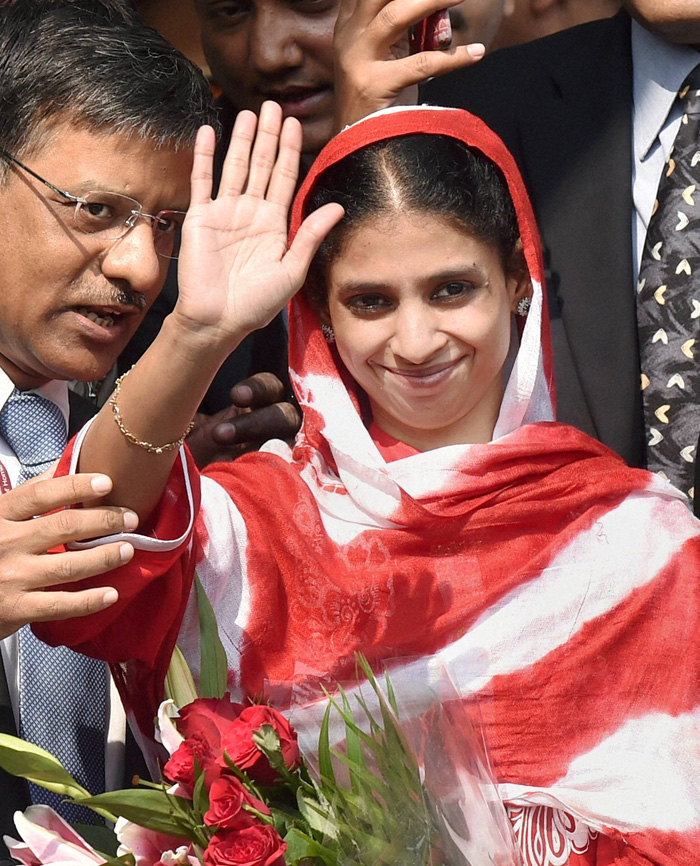 A couple from Pratapgarh in Uttar Pradesh are adamant that they are the real parents of Geeta, the deaf and mute Indian girl who has returned to India from Pakistan.
Farmer Ramraj Gautam and his wife Anara Devi visited the office of Rajan Shukla, Allahabad divisional commissioner on 26 October and said that they were ready for a DNA test in order to prove that Geeta is their daughter.
Following their claims, the commissioner sent a letter to Uttar Pradesh's principal secretary (home), and the Pratapgarh district magistrate for necessary action.
The couple stated that they had lost their daughter at Chapra railway station in Bihar, and that her real name is Savita.
Gautam said, "We have received a copy of the letter the divisional commissioner has sent to officials. We will go and meet our daughter and bring our daughter Savita back. Our claim will be proved by the DNA test."