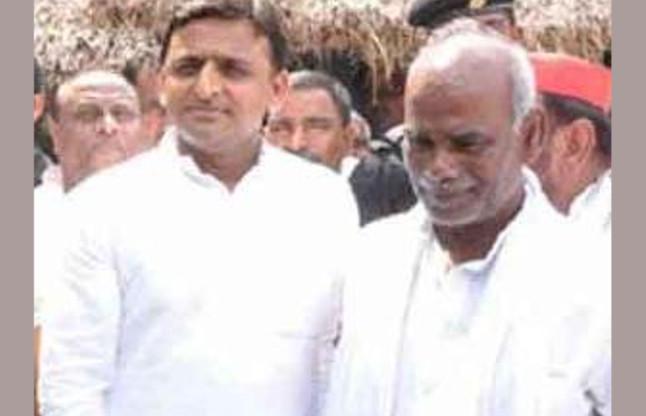 Banshidhar Baudh, a humble animal keeper from Bahraich district in Uttar Pradesh has become a state minister in the Akhilesh Yadav-led Samajwadi Party government.
Unlike other ministers, Baudh does not have a vehicle of his own or even a hefty bank balance to boast of. According to reports, the 58-year-old MLA from Balah constituency, has savings of about Rs 58,000. He lives in a hut with his wife, five sons and three daughters-in-law in his village in Bahraich. Baudh
"31 October is the happiest day of my life. I had never imagined that I will get a chance to stand a a place where ministers take oath. Mulayam Singh ji told me to just come and join," said Baudh.
Baudh was elected as an MLA in the 2014 bypolls. Akhilesh Yadav reportedly took special interest in Baudh after he found out about his lifestyle. According to a Hindustan Times report, the chief minister attended the wedding of Baudh's daughters in June this year.
Baudh, who has been a part of the Purvanchal movement, was previously a Bahujan Samaj Party member. He was elected as the member of district Panchayat twice in 2000 and 2005.