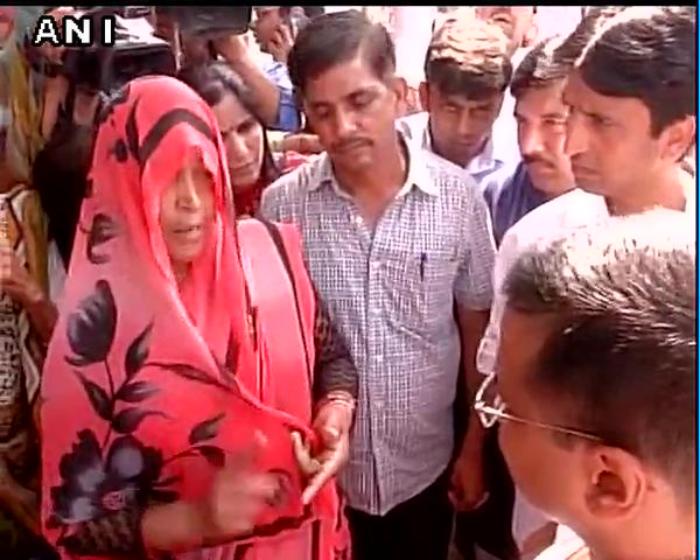 The Delhi Chief Minister Arvind Kejriwal was finally allowed to enter the Bisara village in Dadri, Uttar Pradesh after being stopped by the administration for sometime. He, along with Kumar Vishwas and Sanjay Singh has gone there to meet the family of 58-year-old Mohammad Akhlaq, who was beaten to death by a mob on the rumors of storing and consuming beef.
The police had escorted Kejriwal and other AAP leaders to a guest house to ensure his security as locals were protesting against the VIP movement in the village.
Read More: Kejriwal reaches Dadri, administration stops him from entering Bisara village
On the other hand, media persons were attacked by the villagers in which a reporter of TV channel NDTV got injured. Their cars were also damaged by the angry protesters.