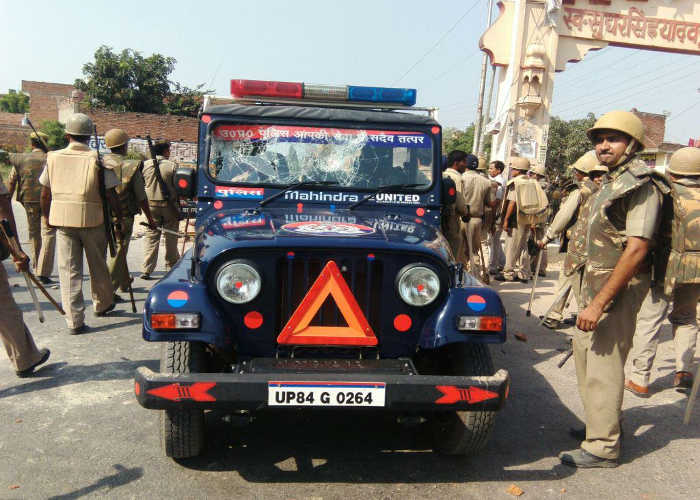 Tension prevailed in Karhal in Samajwadi Party supremo Mulayam Singh Yadav's constituency Mainpuri on 9 October following rumours of cow slaughter.
Protesters had, on 9 October, set police jeeps on fire and damaged several other vehicles as they were agitated over the alleged slaughter of a cow in the village.
Mainpuri District Magistrate Chandrapal Singh today said that no cow slaughter was carried out and that the violence had been sparked by a rumour.
21 people have been arrested in the case so far and an undeclared curfew has been imposed. All shops have been closed and police have been deployed to the area.
"The PAC has been deployed in sensitive areas," Singh said." The city has been divided into four zones, the situation has returning back to normal."