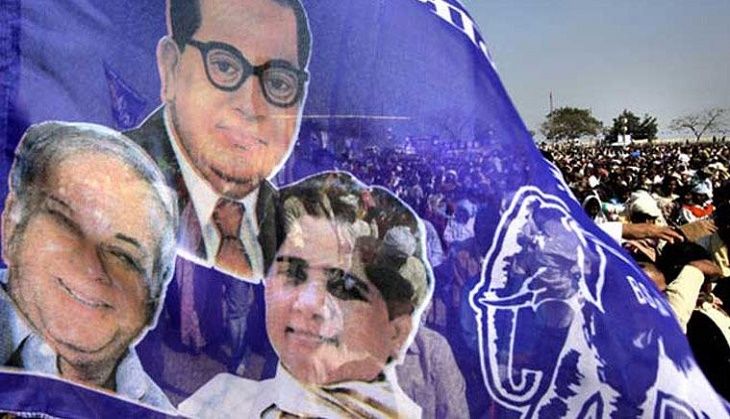 In a surprising move, the Bahujan Samaj Party on 22 April, announced that the party won't contest the by-elections in Bilari and Ghazipur and will instead focus their energies on Assembly polls that will be held in Uttar Pradesh next year.
"BSP will not contest any of the by-elections this year. Rather, it will prepare for the upcoming Assembly elections in 2017 and contest it with full strength to end the 'goondaraj' and establish a rule of law under the leadership of Mayawati," said BSP state unit chief Ram Achal Rajbhar.
"People want freedom from the jungleraj," he said and alleged that law and order under the Samajwadi Party government in the state has completely failed.
The Election Commission has announced by-elections for the two seats on 16 May.
The Jangipur seat in Ghazipur district fell vacant following the death of sitting MLA and cabinet minister Kailash Yadav in February while the Bilari seat fell empty following the death of 64-four-year-old Haji Irfan in a road accident in March.
Alleging that the Samajwadi government scrapped the scheme started by the previous BSP regime to provide shelter to homeless people, he said the programme will be relaunched once the party returns to power.
Rajbhar alleged that rumours were being spread regarding BSP nominees to confuse the electorate and asked the public to remain alert.
-With PTI inputs