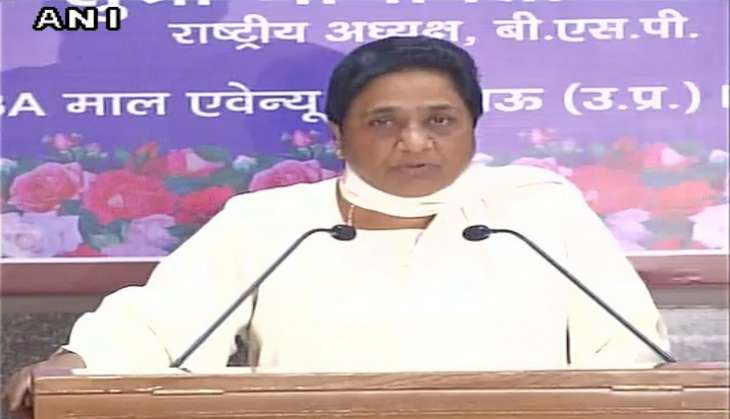 Bahujan Samaj Party (BSP) chief Mayawati lashed out at the Bharatiya Janata Party (BJP) and the Samajwadi Party (SP) on 7 November, alleging that they were misleading the people of Uttar Pradesh.
She slammed the SP's Vikas Rath Yatra and the BJP's Parivartan Yatra saying that instead of holding yatras, both parties should focus on fulfilling their poll promises.
"Agar BJP ne apne vaado ka 1/3 kaam bhi kiya hota to aaj unko ye Parivartan Yatra ka natak nahi karna padta (If the BJP fulfilled even 1/3 of their poll promises they would not need to hold a Parivartan Yatra)," she said.
"I am here to expose the lies said by BJP leaders during their Parivartan Yatra," she said during a press conference in Lucknow.
"The Uttar Pradesh public must not get misled by BJP's fancy campaigning," she said.
She said that the BSP had always worked in favour of Dalits, farmers and others from the backward community, in sharp contrast to the BJP, which "always filled the pockets of big entrepreneurs".
She said that the BSP has laid down the foundation stone of the Lucknow metro and the Delhi-Agra Taj expressway and other work but the SP had halted progress .
"While on one hand the Modi govt is telling lies, on the other hand, the SP is not providing any help to the farmers. Nobody needs a car in Bundelkhand except the employment," she said.