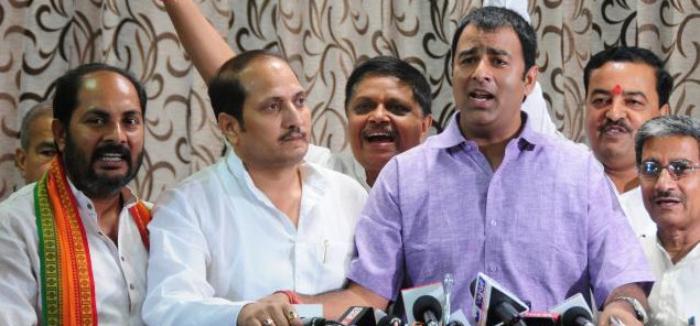 Refuting reports that he owns a meat processing unit, Bharatiya Janata Party (BJP) leader Sangeet Som today said that he doesn't even eat egg and therefore there is no point of him owning a meat processing unit.
"I did buy the land but after three months, I had sold it. I don't know why people are repeating this issue again and again. I have all the documents related to the land," Som told the media here.
Read: Is Sangeet Som the chairman of meat processing unit in Aligarh?
"I am a Hindu. I know each and every ritual which is there in the religion. It's a sin to eat meat according to Hinduism. I don't even eat egg. So, there is no point of establishing a meat processing unit," he added.
The denial comes a day after a media report said registry documents revealed that the MLA had purchased land in Aligarh for a meat processing unit in 2009.
-ANI