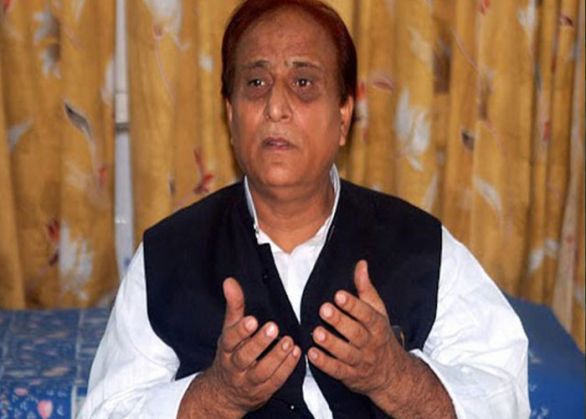 Controversial Uttar Pradesh Cabinet minister and Samajwadi Party's Muslim face Azam Khan on 23 November labelled Delhi's Jama Masjid Imam Ahmad Bukhari as a Rashtriya Swayamsevak Sangh (RSS) agent.
Khan also lambasted Jamayat Ulema-e-Hind president, Maulana Mahmood Madani, and called him an agent of Israel.
Addressing the media in Mainpuri, Uttar Pradesh, Khan said that if his son had married a Hindu girl, it would have created a political storm. He said that the RSS was silent about Bukhari's son marrying a Hindu girl. "The RSS could not see a Love Jihad in Bukhari's son's marriage," he alleged.
Khan had earlier criticised Bukhari for misleading the Muslim community at the behest of the Bhartiya Janta Party in the state. Khan has counseled Bukhari to pay attention to religious activities and not to meddle in UP politics.