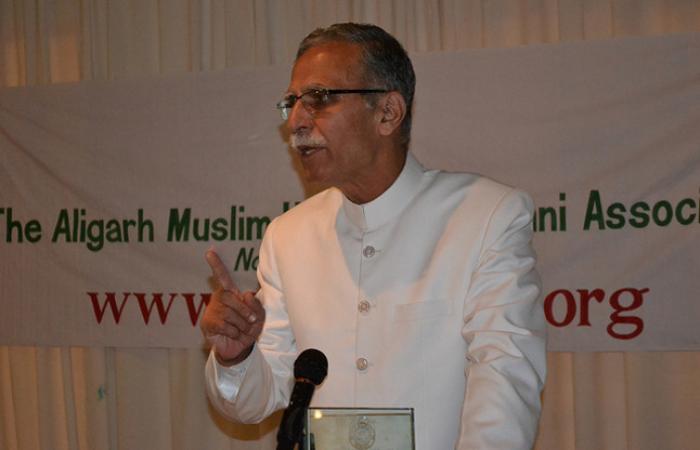 The Vice-Chancellor of Aligarh Muslim University (AMU), Lt Gen (retd) Zameer Uddin Shah lashed out at his community members during a felicitation function of AMU Old Boys in Lucknow on 4 October.
He said that the Muslims keep their women enslaved and that is the reason their community is lagging behind in the development race, as per an Indian Express newspaper report.
"You have not utilised half of your population. Women remained enslaved. They remained inside home. Muslims have no one else to blame. You enslaved women and the result is you are enslaved," he said.
Shah said the situation of Indian Muslim women was similar to the situation of women in Muslim countries around the world except for in Turkey and Iran.
Lt Gen (retd) went ahead and criticised the Muslims for not working during the holy month of Ramazan and also avoiding work during the weekends which started from Friday.
Shah emphasised upon the importance of education and qualifications and used his own example as how he became the VC of a university even though he received early education in a madrassa.
He also talked about setting up of schools in different cities through Sir Syed Education Foundation, said the report. He informed the audience that the university has requested Minority Affairs Ministry for a grant of Rs 10 crore and is planning to establish a solar power plant at the cost of Rs 20 crore.