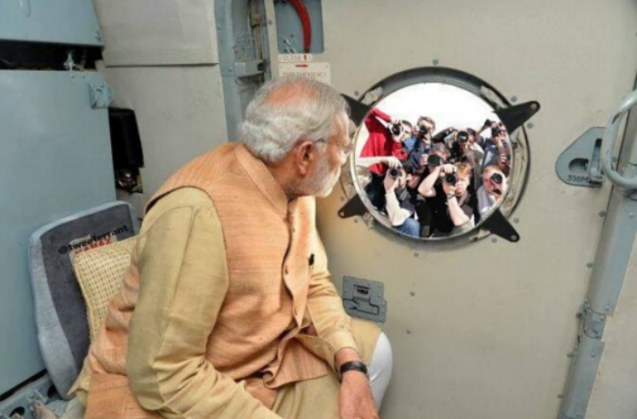 It seems Press Information Bureau of India has taken their master's call a bit too seriously. Today our Prime Minister became the laughing stock on Twitter thanks to PIB's photo-shopping intervention.
The "nodal agency for communicating to media on behalf of the government and India" tweeted a picture of Modiji looking out of a helicopter, "conducting an aerial survey of rain hit Tamil Nadu." However, the only problem is that it appears as if our prime minister is looking at a flooded city out of a washing machine.
Their photoshop intervention was clear to see and also, the PM had tweeted the original picture through his personal Twitter handle, @NarendraModi.
PIB tweeted this picture at 6.31 PM on Thursday. And judging the type of attention it garnered on Twitter, they removed it quickly. However, we have a screenshot of their tweet here: