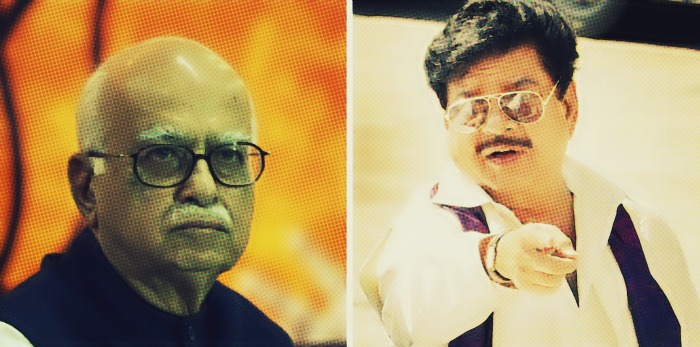 To speak or not to speak, that is the question. Do political parties allow their members to critique of their own? The answer is a plus-sized no.
While Congress has been battling Rahul Gandhi it's own demons, they are mostly known to sideline those who cannot manage the monthly quota of sycophancy. BJP is different. The current leadership of BJP seems to have borrowed its political strategy from Amitabh Bachchan's 70s hits. Angry, defensive and quick to retaliate.
BJP General Secretary Arun Singh issued a statement this October, saying Arun Shourie was 'no more a BJP member' after the latter made headlines by saying that the Modi government managed the economy by 'managing the headlines'.
Rajya Sabha member Ram Jethmalani was suspended and later expelled for his comments about Nitin Gadkari's Purti Industries and how it had investments from companies that only existed on paper. And today, Kirti Azad was suspended because he levelled accusations against current Finance Minister Arun Jaitley, for bungling DDCA's finances while he was the President between 2008-2013.
So if critiquing PM Modi's self-love or exposing corruption within the party can get you canned, here are the ministers we think should be next:
Shanta Kumar's Letter Bomb
The 80-year-old politician from Kangra, Himachal Pradesh was the first BJP leader to publicly criticise the party in an open letter. On July 10, Kumar reportedly sent a letter to party chief Amit Shah asking him to set up an ethics committee in the light of the Vyapam scam which he said had "made them all bow their heads in shame."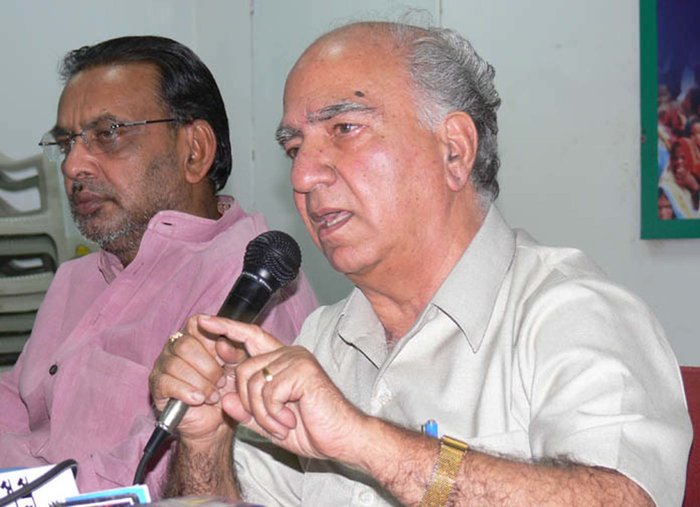 Kumar had asked for a 'Lokpal' in the party to root out the corruption drawing the ire of several prominent politicians including Shivraj Singh Chouhan, the Chief Minister of Madhya Pradesh. Chouhan in turn sent a letter to Kumar, and said that an 'experienced and veteran' leader like him had crossed the discipline line himself by sending a letter to party chief, Amit Shah. Chouhan pretty much reprimanded the 'senior' while saying Kumar should have found out the details about the Vyapam scam personally before voicing his opinion on it.
Instead of pointing fingers at another BJP-ruled party, Chouhan's advice to him was: "If it was difficult for you to get information about another state, it would have been better for you to take up cases of corruption in Himachal Pradesh, that happened during the Congress regime and start a public movement against it."
LK Advani's Diwali bonus to Modi
It is no secret that LK Advani's has no love lost for Narendra Modi, but the true nature of their relationship came to fore after BJP's defeat in the Bihar elections.
It is believed that Advani initially wanted to pen a blog / open letter talking about Modi's hegemony, but refrained at Sushma Swaraj and Union Health Minister Harshwardhan's insistence.
But the veterans of the party - Yashwant Sinha, Advani, LK Advani, Murli Manohar Joshi and Shanta Kumar - still managed to express their dissent in a letter made public that began with .. "The result of the Bihar elections show that no lesson has been learned from the fiasco in Delhi".
#ApplyBalmToBurn
Yashwant Sinha's ever rebellious life
In many many ways Yashwant Sinha is that boy in the class who gets along with the minority bold enough to raise a voice against the monitor.
He has spoke against Gadkari of the dubious finances, he has spoken against Modi of the dubious self-obsession, and yet he's still in the party sidelines? What's that about? Veteran or not, Yashwant might be asked to retire (emotionally) hurt.
Shatrughan Sinha's yaarana with bestie Nitish Kumar
He may have asked PM Modi to grace his son's wedding reception but Shatru's disdain of BJP's top brass is no secret. From openly congratulating and revelling in BFF Nitish Kumar's win over BJP in the Bihar elections, to standing by Jethmalani and Yashwant Sinha in criticising Gadkari, Sinha isn't the sort to ever toe the line.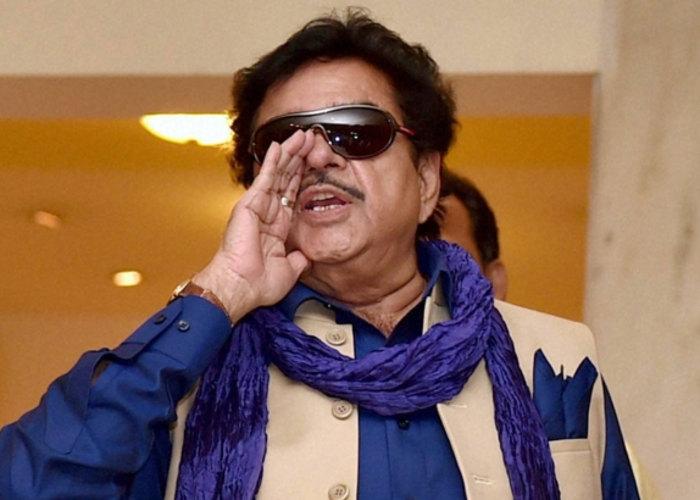 And if you cannot gag them, sack them. Right?
Chandan Mitra's ode to bhakts
Last, but not the least is journalist and BJP MP Dr Chandan Mitra. The dismissive tone taken by former RS member Mitra, is significant because he took on the bhakts. The trolls who've taken on the thankless duty of tearing apart anyone who speaks against PM Modi or the BJP. Considering that the Prime Minister himself is pretty social media savvy, as are the rest of the ministers in the party, this seems like a rather odd move. Why poke the golden goose of RTs and hashtag trends?
Also read: BJP's Chandan Mitra calls Twitter trolls 'jobless', bhakts troll back with a vengeance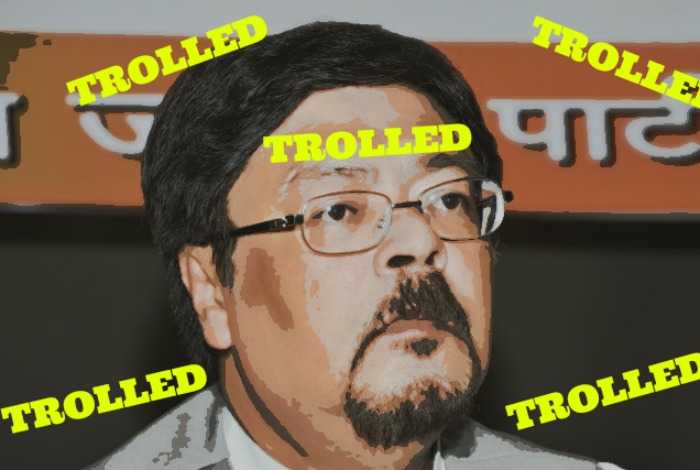 While talking to Barkha Dutt, Dr Mitra said, "I don't think any government can actually frame foreign policy or any other policy for that matter on the basis of the Twitterrati... Which is hyperbolic at times... I absolutely and categorically state that Twitterati does not influence policy." To reiterate, he added "some people with nothing very much better to do, express their opinions on various subjects on Twitter".
The party has as yet neither responded nor punished Dr Mitra, yet. Or perhaps the Twitter backlash that followed his 'jobless' comments about a clearly gainfully employed bunch was considered punishment enough.
Gag or sack? The ball's in your court BJP.