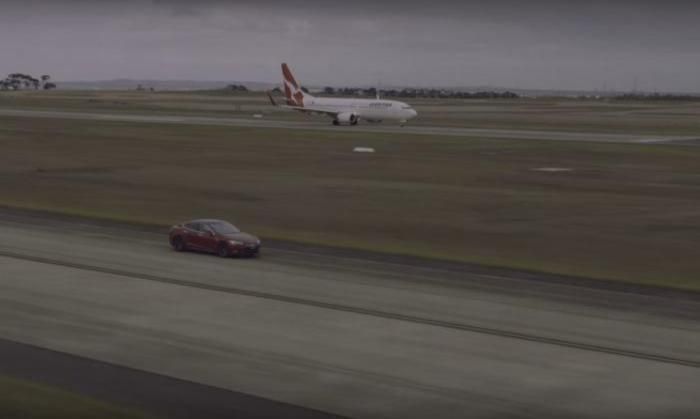 It is not often that a promotional video manages to make us sit up, does it? The new Qantas ad, starring a Qantas Boeing 737-800 and a Tesla Model S P90D, looks like anything but a run-of-the-mill PR stunt.
Alright. Fine. It is a PR stunt. But the ad is too stunning to not be shared. Because if anything ever deserved to be called a showstopper, it is this.
Celebrating the collaboration between Elon Musk's Tesla Motors and Qantas, the aircraft and the car raced on a 3-km runway in Melbourne, Australia. The Model S, an electric car, reportedly goes from 0 to 60 mph in 2.8 seconds and is in the 270 miles range (EPA).
Who wins you ask? Watch:
--
Edited by Blassy Boben